---
---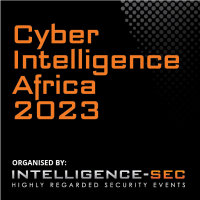 The continent of Africa is experiencing the highest number of cyber-attacks on critical infrastructures globally. This is due to the fact that many African nations are only starting to develop their cyber security strategy and defence capabilities.
With this in mind, we are pleased to once again host our Cyber Intelligence Africa conference and exhibition in Johannesburg, South Africa on the 17th – 18th January 2023. Our event will bring together government agencies from across Africa to discuss national cyber security strategies, policies, development and challenges faced.
During the event you will hear from leading government officials who are directly involved with implementing the national cyber security programs. You will also hear of recent cybercrimes faced across the continent and response procedures to these attacks.
To be part of our annual Cyber Intelligence Africa conference and exhibition either as a sponsor, exhibitor, speaker or delegate please contact us on events@intelligence-sec.com or +44 7792 473 246.