---
---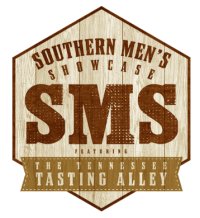 Open to everyone and all ages!
VIP Admission: 11AM-7PM (Early Access)

Gen Admission: 12PM-7PM

ADMISSION INCLUDES:

* Tastings of local and regional Beer, Whiskey, Bourbon, and Food 
* Exotic Cars and Motorcycles 
* Premier Golf and Driving Simulators 
* Billiards and Gaming 
* Unique Retail and Vending (Perfect for those Holiday Gifts!)
* Cash Food and Bar

AND MUCH MORE!         
VIP TICKETS INCLUDE ALL ABOVE AND WILL RECEIVE EARLY ENTRY AND GIFTS (LIMITED VIP TICKETS AVAILABLE)
ID MUST BE PROVIDED TO RECEIVE WRISTBAND FOR ANY ALCOHOL SAMPLES OR PURCHASES