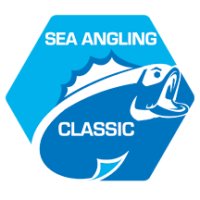 The Sea Angling Classic has 2 categories one for recreational boat anglers and one for charter boats.
Each category will be competing for its own prize table. 
Full details of the Charter boat event will be released in due course
- - - - - -
Portsmouth is  the home of the event with registration and the event hub being Gunwharf Quays 
The prolific fishing grounds of The Solent will be the competition arena for the televised catch photograph and release event which also importantly incorporates environmental shoreline clean-ups, marine research,  educational workshops, and conservation initiatives.
The Sea Angling Classic prize table will have a  minimum value of over  £100,000
The Recreational boat category's first prize is a fully equipped Extreme 745 Game king and trailer with a Yamaha V6 300 HP motor complete with an amazing Helmmaster EX system. Lowrance will be providing the equipment for the ultimate fishing system including a fantastic HDS live 16" unit for the centre console. Prizes will go from 1st to 20th place and are being provided by our world-class partners.
There will be a best-placed ladies' prize
All competing anglers will be presented with a welcome gift with products from our event sponsors
Full details of the Charter boat event will be released in due course.
CONDITION OF ENTRY

Minimum of 2 anglers per boat and a maximum of 4

The competition is open to all from the age of 10 years and above. (Must be 10 on the first day of registration.)
Competitors aged between 10 and 15 years must be accompanied by a parent or guardian.
Sea Angling Classic classes will recognise anyone of 16 and above on the first day of registration as an adult and therefore can participate without any guardianship but are not allowed to be recognised as the Captain of a boat until they become 18 on the first day of registration.
This event is for recreational anglers, therefore in the spirit of fairness persons that are currently, or have within five years from the event start date operated a commercial coded angling charter boat from any port within 25 miles of Portsmouth Spinnaker tower will not be permitted to enter the Recreational Boat category. They are allowed to enter the Charter Boat category. 
All anglers are to be insured as per event requirements
All competitors will be required to sign the on-site registration form which includes a disclaimer to confirm acceptance and understanding of the full and final event rules, terms & conditions, and any COVID-19 measures put in place.
All anglers participating in the event must:
– Undertake a minimum of one cleanup operation locally to where they live prior to the event; photographic evidence must be posted on social media. 
– In the case, cleanup is not conducted prior to the event there will be a £50 contribution per angler competing in the event to go towards Spirit OF Anglilng children's initiatives and shoreline cleanups.
EVENT DETAILS IN BRIEF
Recreational Boat Category
A minimum of two anglers per boat (maximum of 4)
Maximum of 4 rods per boat and 1 set up with no terminal tackle (4 in total)
A maximum of 3 hooks per rod triple hooks count as 1 hook
- - - - - - 
Rod and line, catch, photograph, and release event

1 spare rod may be set up on board but without any terminal tackle
Bait and artificial lures may be used
The longest 3 of each of the following 5 target species: Tope, Smoothhound, Rays, Bass, and Black bream to count per day.
The combined length of the longest 3 of each species provides an overall length per day.
The length from day 1 and day 2 are added together to identify the overall winner.
Minimum legal length and above to count (if more than 3 of each species are caught the longest ones caught will count).
Only persons that have entered the competition are permitted to be on board any competing boat during the hours of the competition with the exception of the crew on the charter boats / approved media or in the case of disabled anglers approved helpers.
COST OF ENTRY

£250 per angler - minimum of 2 anglers per boat required
£125 per junior angler - 10 to 15 years of age at the time of the first day of registration