---
Buy tickets
Ticket Type
Price (£)
Fee (£)
Quantity
---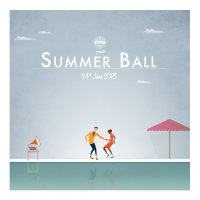 The Swing Era runs Seasonal Socials to bring together its community of dancers from all levels, courses and drop-ins.
This is gong to be a scorcher!
The sun is shining, the flowers are in bloom and it's a perfect time of year for our summer ball.
So join us for an afternoon of Live music, a dance workshop, performances and refreshments.
Our expert Instructors will be teaching you the peabody a 1920's dance followed by live music from The Jim Wynn Swingtet
Tea and cake will also be available to keep you moving around the dance floor
3-4pm Peabody workshop.(partnered)
3-6pm Social dance to vintage music with the finest DJs plus performances and Live music from The Jim Wynn Swingtet
Tickets
£40 Balanced Lead Follow Couple Workshop & Social
£20 Solo Workshop & Social
£15 Social only.
NOTE: Our seasonal dances always book out. No tickets on door. Book in advance.