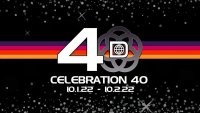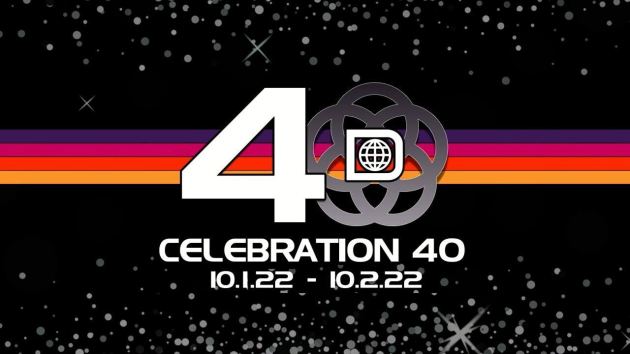 Celebration the 40th Anniversary of EPCOT Center with WDW News Today with an event at both WDWNT Celebration and the Walt Disney World Resort‡ in Florida! Join us on October 1 at EPCOT to reminisce while we experience the few remaining opening-day attractions, then come to our studio in Celebration for some amazing presentations from musician and show producer Don Dorsey, creator of IllumiNations: Reflections of Earth, and Imagineer Tim Delaney, the creator of The Living Seas at EPCOT Center and Discoveryland at Disneyland Paris.

IMPORTANT INFORMATION ABOUT CELEBRATION 40 DUE TO HURRICANE IAN

As the track of Hurricane Ian becomes more certain, we will be making changes to the event schedule as conditions warrant. Please refer to the schedule below which will be updated as often as necessary.
9/27 11:30AM - Treehouse Party has been cancelled because the Treehouses have been closed.
9/27 12:30PM - WDW News Tonight has been rescheduled from Thursday night to Friday night.
TENTATIVE SCHEDULE (TIMES & EVENTS SUBJECT TO CHANGE)
Friday, September 30, 2022 - WDWNT Celebration
9:00 PM - WDW News Tonight Hurricane Ian Edition - Doors will open at 8:30PM for the general public and 8:00PM for WIGS Ultra members.
Saturday, October 1, 2022 - EPCOT at the Walt Disney World Resort‡
11:00 AM - Group Lunch* at Regal Eagle Smokehouse
12:00 PM - Voices of Liberty at The American Adventure
Immediately following Voices of Liberty, join us for group rides and shows as we remember the EPCOT Center of our childhood:
Gran Fiesta Tour starring The Three Caballeros
Journey into Imagination with Figment
Living with the Land
Visit the Manatees
Group Photo with the last existing Future World sign
Dinner on your own or enjoy the EPCOT International Food & Wine Festival
7:00 PM - Gather for a group viewing of Harmonious on the World Showcase Promenade across from Norway.
NOTE: October 1 in-park events are open to everyone; no event ticket is required. Follow us on Twitter for live updates of the meeting times and locations.
Sunday, October 2, 2022 - WDWNT Celebration
10:00 AM – The Dawn of "The Dawn of a New Disney Era" - Presentation by former Imagineer Tim Delaney on the visual development of EPCOT Center from 1977 through the park's opening.
12:15 PM - Catered Lunch** along with special video presentation from IllumiNations: Reflections of Earth composer Gavin Greenaway
1:30 PM - Presentation by Don Dorsey and Mark Nichols, the creative forces behind IllumiNations: Reflections of Earth – the longest running nighttime show in EPCOT history.
3:30 PM – "We Welcome You to Seabase Alpha": The Making of The Living Seas - Presentation by former Imagineer Tim Delaney on the creation of The Living Seas pavilion in Future World, from wildest concept to incredible reality.

If you can't make it in person, join us for the livestream of the event! Get your livestream access pass for only $10 here: https://wdwnt.ticketspice.com/celebration-40. WIGS Members, be sure to check Patreon for your discount code for the livestream!

*Meals on October 1 at EPCOT are not included with your event ticket.
**The catered lunch on October 2 is included with your event ticket.
‡Park admission is not included in your event admission. In order to join us at EPCOT on October 1, you will be required to purchase your own park admission as well as reserve a park pass for EPCOT for that day.