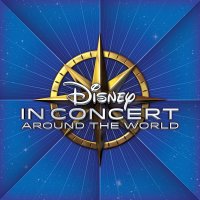 Disney In Concert
Around the World
Performed by the Sinfonia, Intermezzo, Philharmonic and Symphony Orchestras
Adults $20 | Students & Seniors $10
Concessions Start @5:30pm | Doors Open @6:15pm
Costume Contest @6:40pm | Concert Begins @7:00pm

Shore Kitchen will have delicious food for sale!
Come dressed as your favorite Disney Character! Participate in our Costume Contest!

$1 Raffle for iPad Air & more!   |   $2 Bake Sale (Exact change or Credit only)

For accessible seats please email in advance: SamohiOrchestraTickets@gmail.com 

1) Bring your ticket QR code. You will receive an email with a QR code for each ticket. Bringing a printed copy of your tickets is preferred, but you can also bring the QR code on your phone. Your tickets will come from the send-only email address: samohiorchestras@buytickets.at
2) Purchase tickets in advance. We anticipate this concert will sell out. Onsite ticket sales are not guaranteed.

3) Parking. A limited amount of parking will be available on the surface lot or under the Discovery building, both accessible from the Olympic Gate. You will need to show the guard your event ticket (printed or on your phone).   Parking is always an issue so carpooling and public transportation are always encouraged.
4) Masks.  We strongly recommend and respectfully request that guests wear masks inside the venue.
5) All ticket sales are final. Unused tickets can be converted to a donation.