---
Buy tickets
Ticket Type
Price ($)
Fee ($)
Quantity
---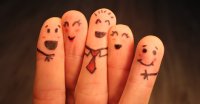 We want you for one day, and one evening! This is a legal conference completely unlike the rest, because we are a legal social networking group unlike the rest.
At this, the inaugural Chicago Friendly Lawyers Conference, we want you to know we're just that – friendly, and part of a local community of lawyers in the same boat you're in.
We are solo and small firm lawyers managing our practices and wearing multiple hats. We are facing the same challenges and we are balancing work and life as best we can.
What's different about us is that we aren't interested in simply building our business card portfolio or shaking as many hands as possible – we want to develop genuine friendships, we want open dialogue about challenges, and we want to get to know each other and support each other, whether it's a substantive question or some moral support when running your practice feels overwhelming.