---
---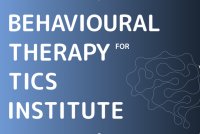 BTTI clinical consultation sessions (£10)
We are pleased to offer regular clinical consultation sessions for practitioners providing therapy with individuals with tics and co-occurring conditions across the lifespan. The aim of the consultation sessions is to support therapists who are new to the area or have experience but are working with complex cases. The consultants will draw on their own extensive clinical experience and draw on their detailed knowledge of the empirical evidence.
The sessions are offered remotely. There will be a maximum of 10 practitioners invited for each session. An opportunity for 3 practitioners to describe a clinical case and discuss their queries is available in each session. There will be signposting to relevant materials. All attendees should be aware that the discussions are sensitive and maintain anonymity and attendees will be asked to sign an agreement confirming this. In addition to case discussion, opportunities will be provided for topics such as service development, research consultation and any other relevant area that attendees would value.
Dates for clinical consultation sessions 2023:
February
SOLD OUT Tuesday 7th of Feb 10-12 UK time
April
SOLD OUT Monday 3rd 2-4pm UK time
June
Tuesday 13th of June 10-12 UK time
September
Monday 11th September 2-4pm UK time
November
Tuesday 7th November 10-12 UK time
In order to reserve your place please pay using PayPal or if you wish a PayPal request can be sent to you.
Any questions please email contact@neuro-diverse.org