---
---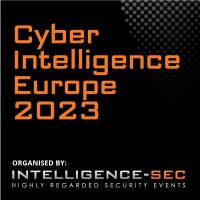 We are pleased to bring our annual Cyber Intelligence Europe conference and exhibition to Bern, Switzerland. Our international event brings together leading cyber security officials from across Europe and North America to discuss the latest national cyber security strategies and policies.
Cyber Intelligence Europe will also discuss recent cybercrime trends and threats. With heightened tension in Eastern Europe cyber warfare is at the forefront for many European nations who are making sure their cyber defence systems are up to date with the latest defence capabilities.
Cyber criminals are becoming ever more sophisticated when looking to attack national critical infrastructures and threat intelligence is now extremely critical when building a national cyber defence capabilities to help protect against the growing threats.
Switzerland provides a unique case study as a small central European nation with one of the largest financial districts in the world so cyber security is one of the highest priorities for the Swiss Government. During the event on the 28th February – 1st March 2023 you will hear insights from different Swiss government agencies who deal with keeping Switzerland a cyber secure nation.
To be part of our 9th annual Cyber Intelligence Europe conference and exhibition either as a speaker, sponsors, exhibitor or as a delegate please contact us at events@intelligence-sec.com or +44 (0)7792 473 246.