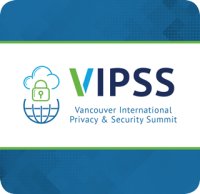 VIPSS Early Bird Rates (until Dec.31st)
Only 325 spots available for the Educational Training Day

Summit & Educational Training Day (Feb.22-24)
Public Sector  - $795.00 CAD (plus GST)
Private Sector - $1,145.00 CAD (plus GST)

Summit Registration Only (Feb.23-24)
Public Sector - $500.00 CAD (plus GST)
Private Sector - $850.00 CAD (plus GST)

Educational Training Day Registration Only (Feb.22)
Public Sector - $495.00 CAD (plus GST)
Private Sector - $750.00 CAD (plus GST)
VIPSS Standard Rates (after Dec.31st)
Only 325 spots available for the Educational Training Day

Summit & Educational Training Day (Feb.22-24)
Public Sector - $945.00 CAD (plus GST)
Private Sector - $1,290.00 CAD (plus GST)

Summit Registration Only (Feb.23-24)
Public Sector - $650.00 CAD (plus GST)
Private Sector - $995.00 CAD (plus GST)

Educational Training Day Registration Only (Feb.22)
Public Sector - $495.00 CAD (plus GST)
Private Sector - $750.00 CAD (plus GST)
Group Discounts
Group discounts are available for groups of 10 or more people. Please contact christine@rebootcommunications.com for full information.

Registration Details*
Tickets include:

Join us live in Vancouver, B.C for our 2-day summit (February 23-24) - option to include the Educational Training & Workshop Day on February 22nd (Valued at $750)

Collaborate with senior executives who are changing the privacy & security industry
Signature keynotes and concurrent keynotes by international subject matter experts in privacy & security
Concurrent panel sessions + interactive in-person Q & A
Unparalleled in-person networking via 1:1 meetings and small group conversations
Exhibit booths for our top tier sponsors

Lunch and coffee breaks (Feb.22-24th)
*Subject to provincial guidelines (masks are currently optional).
If you have special registration needs, contact us at logistics@rebootcommunications.com, or by phone at 1.250.382.6339
Early bird registrations must be paid in full prior to the early bird deadline to take advantage of early bird pricing. If registrants have not paid by the early bird cut-off date, the full summit rate will apply.

Please note that a professional photographer may be used at this event. If you do not wish to be photographed or filmed, please indicate this in writing to: logistics@rebootcommunications.com. Thank you.

Cancellation
For attendee cancellations, please send a request via email to logistics@rebootcommunications.com.

For requests received by the early bird deadline, your registration fee will be refunded, less a 20% handling fee.
For requests received after the early bird deadline, there will be no refunds.
For events where there is no early bird deadline, requests received within 45 days of the event will not be refunded and before that the 20% handling fee will apply.
No credits are given to no-shows or late shows.

Code of Conduct
The 25th Annual Vancouver International Privacy & Security Summit and its organizers are dedicated to providing an inclusive and harassment-free summit experience for everyone, regardless of gender, gender identity and expression, sexual orientation, ability, physical appearance, race, ethnicity, country of origin, age or religion. We do not tolerate harassment of summit delegates in any form. Summit delegates violating these rules may be sanctioned or expelled from the summit, without a refund, at the discretion of the summit organizers. If a delegate engages in harassing behaviour, event organizers retain the right to take any action to keep the event a welcoming environment for all delegates. This includes warning the offender or expulsion from the summit. We expect delegates to follow these rules at all event venues and event-related social activities.

If someone makes you or anyone else feel unsafe or unwelcome, please report it to summit organizers as soon as possible. Please click here for further information on reporting an incident.