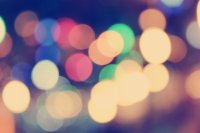 The PPTL School Mental Health Monthly Community Group is designed to bring stakeholders together, build connections, and share out resources! 
We encourage educators, mental health professionals, students, families, caregivers, administrators, community members, other community organizations to join us as we move the our mission forward and improve school mental health! 
The PPTL School Mental Health Monthly Meetings are facilitated by Alex Rohn, MA, LMHC and Jessica Christensen, M.Ed.
These meetings will be held every 3rd Wednesday of the month via Zoom and on the following dates/times. 
Wednesday November 16th @ 4:30-5:30 pm 
Wednesday December 21st @ 4:30-5:30 pm 
Wednesday January 18th @ 4:30-5:30 pm
Wednesday February 15th @ 4:30-5:30 pm
Wednesday March 15th @ 4:30-5:30 pm 
Wednesday April 19th @ 4:30-5:30 pm
Wednesday May 17th @ 4:30-5:30 pm