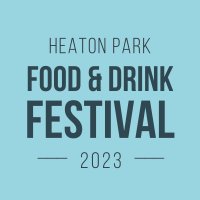 RETURNING for 2022 is the Heaton Park Food & Drink Festival! Expect mouth-watering International Cuisines, Street Food, Fine Artisan Produce, Superb Live Music & Live Entertainment.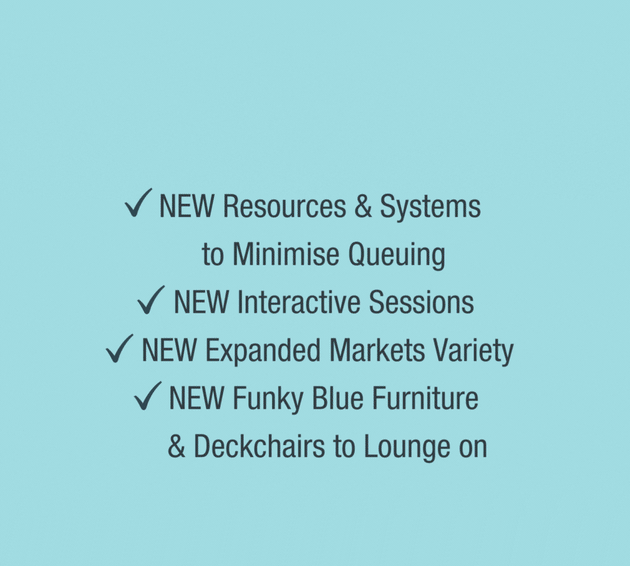 NEW FOR 2023:

NEW Interactive Sessions
NEW Expanded Markets Variety
NEW Funky Blue Furniture & Deckchairs to Lounge on
NEW Tastes & Variety
NEW Starter Businesses
More Local Produce
NEW Interactive Activities
RETURNING for 2023:

FREE Live Entertainment
FREE Live Music on Stage
FREE Live Cookery Demonstrations
FREE Roaming Comedy Acts
FREE Kids Activities
Delicious Street Food
Artisan Markets
Independent Bars
Fun Fair
Inflatable Land
…Come join the fun!


Watch this video to get a feel of what to expect for this event:
_____________________________________
FURTHER DETAILS
International Street Food - Take a walk through the lush green fields of Heaton Park and enjoy the vast aromas tempting you into tastes from around the world.  Pick from the best Street Food traders in the UK.
Tuck into a freshly prepared Paella or Pad Thai, bursting with flavour. Taste the gooey goodness of Artisan Melted Cheese, or nibble on Pomegranate topped Halloumi Fries.
Fancy something sweet? Pick up Spanish Churros, smothered in Belgian Chocolate. Choose food from Japan, Italy, Peru, The U.S, or anywhere between! With over 31 different cuisines to choose from, you'll be coming back for more.
Vegan? Almost all of the exhibitors will have a vegan special on to tempt your tastebuds.
Live Cookery Theatre – In partnership with a specialist cookery theatre compere, we'll be hosting a Live Cookery Theatre for both days of the festival. Watch the region's best chefs cook up a storm on stage.
Independent Drink - Lounge on a colourful striped deck chair in the sun. Take a sip on a Cold Beer, a glass of Champagne or a Cocktail loaded with fresh Strawberries. With 8 Independent Bars at the festival, we have you covered - whatever your tipple.
Want something non-alcoholic? No problem, we have a specialist bar squeezing Juices and Smoothies on the spot for you.
Fine Artisan Markets - Feel your senses heighten as you walk through the colours, tastes and smells of the giant Artisan Produce Markets. Tuck into a gooey Artisan Brownie. Pick up gourmet Fudge or luxury Cured Meats. Lover of cheese? We've loads of it. And from some of the best producers in the UK.
Want something for later? We have everything from handmade Marshmallows, to Independent Wines and Gins. Specially assembled for the festival, you can take your pick from the finest artisan brands in the UK.
Live Music - Listen to the sounds of award-winning Jazz, Soul and Pop. Dance to the Unique sounds of the Washboard Resonators on stage at the festival. As always, compering, welcoming you to the festival and playing throughout will be the sounds of Will Forrester on the Sax.
Live Entertainment - Stroll across the bustling site and you will come to the Entertainment Arena. Here you will witness the mind-boggling talents of Matthew J & friends.
Children's Entertainment - See the excitement on their faces as they watch the Magic Matt show taking place each day. Take part in the free kids quiz and fact-hunt all around the site. Be sure to swing by the Traditional Fun Fair and Inflatable Land on your way. We've heaps lined up for the kids – see our website for more info.
Supporting Mental Health – As always, we will be partnerting with a local mental health charity. For this event, we will partner with Manchester Mind. We will be collecting donations through optional donations on ticket sales and many fun activities. We have raised over £65,000 so far. Let's try break the record this year.



_____________________________________

Over 31 cuisines | 150+ Exhibitors and Performers | 8 Independent Bars | 2 Giant Artisan Produce Markets | Street Food | Dessert Stations | Live Entertainment | 26+ Live Performers | FREE Kids Activities and Kids Packs | FREE Deckchairs and Seating (no cost hire) | FREE Festival Programmes | Dedicated Wellbeing Area | Traditional Fun Fair | Inflatable Land | Exclusive Art Displays
When: August 12th-13th
Where: Heaton Park, Manchester.
Opening Times: 10am - 8pm (Sat) & 10am - 7pm (Sun)
Markets may close from 5pm

Full Live Music & Chef Demo line up to be announced.

Join the celebration in Heaton Park this summer.
Getting Here & Parking
Address: Heaton Park, Manchester, M25 2SW
By Car: Please use any of the public car parks around Heaton Park. We recommend using the Sheepfoot Lane car park, which will be signposted by yellow directional signage.
By Bus: You can find route maps and a journey planner on the Transport for Greater Manchester website. Bus numbers 135, 59, 64, 484, 495, 164 and 165. Please check online for the latest info, as this may change.
By Tram: Heaton Park is served by its own tram stop. This links up the park with various areas of Manchester, as well as Manchester Train Stations.
Accomodation: We recommend staying at The Village Hotel, Bury. Click here to book your room.
Traders: Please do not follow the yellow directional signage. Instead, follow the address instructions on your pre-arrival information that has been emailed to you.
Disabled Access
Disabled access toilets are available on both sites, and the festivals are predominantly on flat grassland. However, the main car park (Sheepfoot Lane) is located 500m from the main event site. Disabled drop offs at the main event site are permitted.
We aim to provide a festival environment that is welcoming and inclusive of all abilities, including hidden disabilities. If you have any questions or suggestions for the festival team, please contact us at info@heatonparkfoodfestival.com
Dogs
Dogs are very welcome! We just ask for them to be kept on a lead and any mess to be cleaned up, as well as being mindful of other attendees and their pets.
FAQ: Heaton Park
Is free parking available? Not on site. We recommend parking in one of the council-owned car parks at Heaton Park. The Sheepfoot Lane car park is recommended. Disabled drop offs next to the site will be permitted.
Is the festival covered? Parts of the festival are covered, but please bring appropriate clothing, sun block and umbrellas.
Can I bring my own furniture? Yes, folding chairs, tables etc are most welcome. Please take these home with you when you leave.
Do you have camping? Unfortunately attendee camping is not permitted on site.
Can I bring my own food and drink? Outside food and drink is not permitted on site, with the exceptions of baby food.
Can we leave the festival and come back in? Yes – please make sure you obtain a stamp/wristband from the entrance, otherwise we will be able to refuse re-entry.
Can I buy tickets on the day? Yes, it may just take a couple minutes longer to get in to the festival. Tickets can still be bought online during the festival weekend and we highly encourage this!
Do you have carer tickets? Carers go free with a purchased child or adult ticket!
Where in Heaton Park is the festival? The festival will take place up on the Papel Field area of Heaton Park, up the hill from Heaton Park Boating lake.