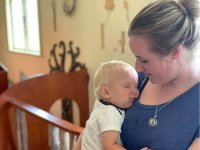 Presented by Ali Porteous.
"View a child differently and you will see a different child"- Dr Stuart Shanker.
In this day and age, we are seeing children with much higher levels of stress than ever before and this can result in many undesirable behaviours. But how do we respond to the many differing needs of our tamariki in a centre environment? This workshop will help you discover all about Dr Stuart Shankers 'Self-Reg' process that will revolutionise the way that you view a child. From misbehaviour to stress behaviour, and from attention seeking to relationship seeking.
Participants will
- Learn the difference between stress behaviour and misbehaviour
- Discover the neuroscience behind children's brain development and how this impacts their behaviour
- Learn how relationship and connection are key components of fostering optimal brain development in tamariki
- Explore how stress can manifest itself in many different ways, and what this may look like over 5 different domains; biological, emotional, cognitive, social and pro-social.
- Learn how to become a 'stress detective' and help children to return to a sense of calm and well-being
- Explore ways of supporting tamariki to solve conflict in a peaceful manner.
- How to structure your learning environment to help bring a sense of calm to your space.
- Explore how you can work together as a team, to ensure there is a consistent approach to promoting positive social relationships.
- Gain an overview of Dr Stuart Shanker's 5 step Self- Reg process
Course runs from 9am - 3pm.

General admission price: $260

Space mag subscriber's price: $240
To check if you are a current subscriber to The Space magazine, click here.
To subscribe to The Space magazine, click here.