---
---

This year our annual Chiropractic Essentials conference will be running in-person, offering 2 days of learning and collaboration on the Art, Science and Philosophy of Chiropractic. We are offering you the opportunity to join us in making this an exceptional experience for our attendees with our Bronze, Silver and Gold trade packages.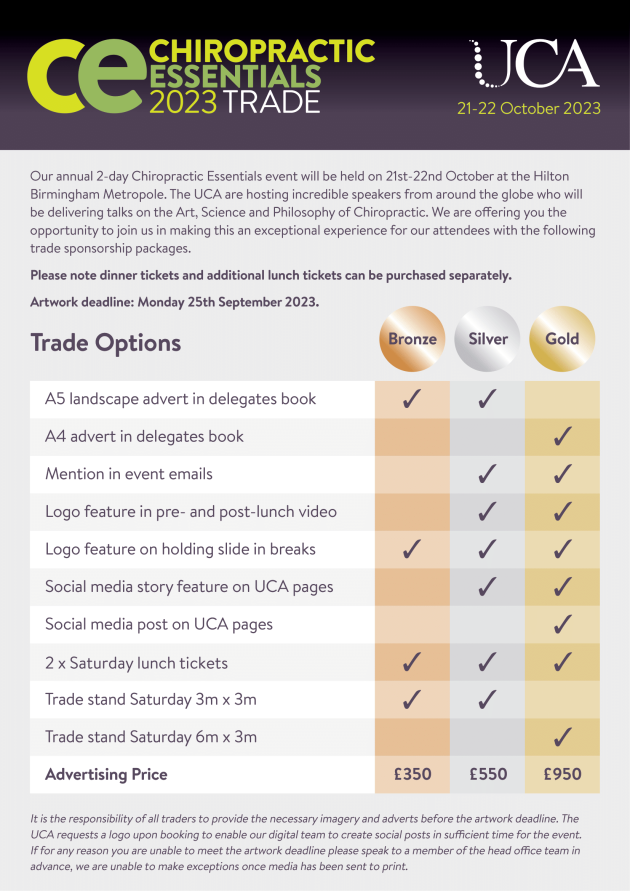 Please note: artwork for the delegate book must be submitted by 25th September.
See event booking page for further delegate and speaker information:
https://www.tickettailor.com/events/unitedchiropracticassociation/768645

Please note only the trade area is accessible for trade stand ticket holders.  If you wish to attend the conference and hear our speakers, a delegate ticket must be purchased in addition.