---
---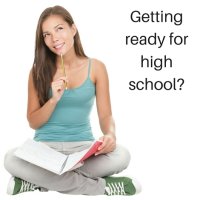 Two session workshop:
Session I - STUDENT ONLY: Monday, March 6 - 6:00 to 8:00 pm (Dublin Integrated Education Center Room 249)
Session II - STUDENT AND PARENT: Thursday, March 9 - 6:00 to 8:00 pm  (Dublin Integrated Education Center Room 245)
An enlightening and fun career-minded workshop for students in the middle grades (GRADES 7, 8, & 9)! All activities help students properly prepare for high school and beyond.
Each workshop is two hours per day, two days in each session. Workshop dates are separated by a number of days to accommodate homework. The workshop includes small group, individual, and whole group activities.
Topics covered will include:

Self assessment - the importance of tracking your strengths, values and preferences
Career investigation – how to evaluate and learn about potential careers and tie personal traits to real jobs
Planning for high school and beyond - Based on your child's strengths, interests, and preferences, we will share key considerations for the family to create a high school plan to meet their goals
Is this really worth my family's time and money?
Students invest time in thinking about the future.
They gain new insights parents can build upon.
We spend the second day with families brainstorming together.
Class has a 6:1 student to teacher ratio (or better) to encourage interaction.
This class can be the spark to start career exploration with purpose.
It can influence course selection in high school.
It can guide summer activities.
Boost your child's confidence!
Leads to meaningful communication with your child based upon the actual words and feelings of your teen.
What age student is right for this workshop? The workshop will work best for students age 11 to 15 in seventh, eighth, and ninth grades.
The workshop will take place at the Ohio University Dublin Integrated Educated Center located at 6805 Bobcat Way, Dublin, OH 43016. Monday night will be in Room 249 and Thursday night will be in Room 245.
Please note: Minimum enrollment must be met for workshop to go forward as scheduled. 

Refund policy: Attendees can receive full refunds up to 7 days before the event. No refunds will be issued after February 28, 2023 at 12:00 am EST. If program is cancelled due to circumstance beyond our control (example COVID-related closures), we will refund your ticket purchase.