---
---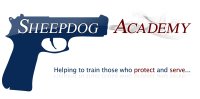 This four-hour seminar is a MUST for all current and retired LEOs and explores the 45 plus court decisions which impact the rights and responsibilities of qualified current and retired LEOs under the Law Enforcement Officers Safety Act of 2004 (commonly known as "H.R. 218" or "LEOSA") as amended by the Improvements Act of 2010 and 2013. Attendees will reduce their off-duty risk of being arrested and their on-duty risk for civil liability by learning who can carry, what firearms can be carried, when firearms can be carried, where they can and cannot be carried, why they may be carried, and how firearms must be carried under LEOSA.

Please note that there will be a break for lunch halfway through the seminar.  Usually, our seminars include lunch.  However, because there is a restaurant on-site, our seminar pricing takes into account the added cost for lunch.  The venue serves a buffet lunch which can be purchased for about $10 or you are welcome to bring your own lunch.  There will not be enough time to leave the venue for lunch.   
The venue has a state-of-the-art gun range, gift shop, and restaurant.  You can check it out on their website: www.southdakotaalliance.org
This is an in-person seminar at the venue.  There is no webinar scheduled at this point on this date.
Early-bird pricing until February 10th, 2023.  If you need to pay by purchase order or by check, please contact us at info@sheepdogacademy.com.  
Please email us at info@sheepdogacademy.com if you have any other questions.