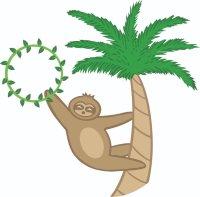 Oasis Hoop Retreat is a 7 day hoop dance retreat taking place on the Caribbean coast of Costa Rica. Join some of the most talented hoop dance instructors in the tranquil jungle of Cahuita.
We are going to take care of all your needs from the time you touch down in Costa Rica, all you need is your airfare! Enjoy ten hoop dance related workshops with some of the most skilled teachers in the community. Yoga will be offered daily to help restore and rejuvenate your body to enhance your time with us. ALL meals are included and consist of mostly Caribbean-style vegetarian food, sourced locally and organically to give you the highest level of nourishment. Of course coffee and tea will be available throughout the day.
Transportation shuttles will be set up to bring guests to and from the airport.  Shuttles will also be bringing guests to all included activities. Included in your ticket is three optional adventures where we will explore the natural beauty of the Caribbean. Stay tuned for future announcements!
The stunning facility is walking distance from the beach but you will feel like you are deep in the jungles of Costa Rica; tranquility at its finest. All rooms are equipped with wifi, private bathrooms including showers, and a spacious porch. There are double, triple, and dorm style (4-6) rooms, perfect for sharing with friends or making new ones. *LIMITED PRIVATE ROOMS 
Relax pool side during the day soaking in the nature. The studio is an inviting, open space with large windows and a/c, bathed in jungle views all around.
We will be organizing a talent showcase and bonfire on the beach for our last night together. You have the option of performing or simply cheering on your friends!

Our team has planned healthy and local meals, transportation, and a full itinerary -- all you need is your airfare! *Attendees will need to be at the San Jose Airport (SJO) for shuttle transportation.

Included:

10 workshops
Daily Yoga
Bonus somatic workshop
Accommodations
All Meals
Transportation to and from the airport
Pool/Jacuzzi on site
Free Wifi
A/C Studio
Steps from the Beach
Nightly Flow Jams
3 optional excursions to explore the Caribbean 
Bonfire + Showcase
Vendor Village
& MORE!
Follow us on Instagram and Facebook to stay up to date with announcements as well as mingle with other attendees and instructors! 
@oasishoopretreat
www.oasishoopretreat.com
PAYMENT:

Dorm (4-6) Occupancy -- $1650 USD Per Person
Triple Occupancy -- $1850 USD Per Person 
Double Occupancy -- $1950 USD Per Person 
Private Room -- $2100 USD Per Person 

FULL PRICE: Purchase a ticket at full price now to receive your ticket instantly and save money! Please select your ticket by clicking the "Purchase Now" button.

PAYMENT PLANS: Ticket can be paid in 5 instalments; first deposit must be paid by February 1, 2023 and paid in full by September 15th, 2023. All payments are non-refundable but they are transferrable. *Payment plans are an extra $75 per ticket and do not apply to private rooms. To purchase a ticket under a payment plan please follow this link.
You will be emailed instructions after your first payment about how to pay the remaining instalments and receive your tickets for entry. Failure to show a valid ticket on entry will result in non-admittance.