---
---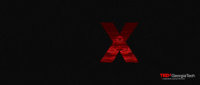 TEDxGeorgiaTech presents its Fall 2022 Salon, featuring the theme Potential Energy

**DOORS OPEN AT 7, EVENT STARTS AT 7:30
For those of you who don't know, TEDxGeorgiaTech is a student-run organization that provides a platform for students and professionals to share their "ideas worth spreading". This event specifically features 4 student speakers, and we are so excited to share their talks with the community! Their topics range from combatting mental health struggles, to start-up success, to how to redefine your limits.
In addition to the talks, we will have interactive activities designed to connect you with other guests, organizing members, and speakers. Light snacks and refreshments will also be provided. This event is limited to 100 attendees so claim your tickets now!
Want to meet the speakers? Stayed tuned to our Instagram page @tedxgeorgiatech
If you have any questions or concerns, please reach out by sending us an email at tedxgeorgiatech@gmail.com and we will get back to you as soon as possible.
The Cypress Theater is located in the Georgia Tech Student Center at 351 Ferst Dr NW, Atlanta, GA 30332