---
---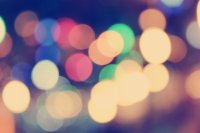 Educators need professional development opportunities based on their own interests and ideas. Please Pass the Love is offering a monthly educator speaker series, so educators can obtain the information they need to effectively teach in today's current school environment. This series will focus on many topics that make up a strong comprehensive school mental health foundation, including: social-emotional learning, trauma-responsive teaching, educator professional wellness, and many more!
We'll meet on the following dates and times. Each meeting will cover a topic relevant and related to comprehensive school mental health These meetings will be recorded and added to our website!
First Tuesday of every month 3:30-4:00 pm
October 5th
November 2nd
December 6th
January 3rd
February 7th
March 7th
April 4th
May 2nd
These meetings will be hosted and facilitated by Jessica Christensen, M.Ed. 
Contact Information: jessica@pptl.org.