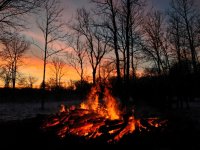 A beautiful evening hosted by "all that we are" to celebrate the winter solstice as a community. 
This will take place in the mongolian yurt with a fire ceremony. 
Winter Solstice is one of the most important times in the year to honour, as the light of the sun that feeds and nourishes us begins a new solar cycle. We are in the time here of the longest and darkest nights. This takes us deeper into the darkness and our own darkness, not as something to fear but as a place of illumination so we may grow and transform. 
There will be a ritual guided by Amisha with chanting, energy work, meditation and movement - preparing us for the holidays and the depth of winter. 
We will offer an opportunity to journey into your heart with Cacao. And the movement will include yoga and free flowing dance. 
Our ritual will honour endings and beginnings, with fire ceremony that allows us to connect with the light in the darkness. It will offer space to let go and to open to something new. Something deeply potent happens when we gather together in community to honour these powerful times. 

(The last event we held in November sold out. It was really special and we know this one will be too)
Amisha has offered beautiful rituals all over the world including Bali, Goa, London, Ibiza, Croatia and New York. She is delighted to be sharing these in Somerset where she now lives, to bring our local community together.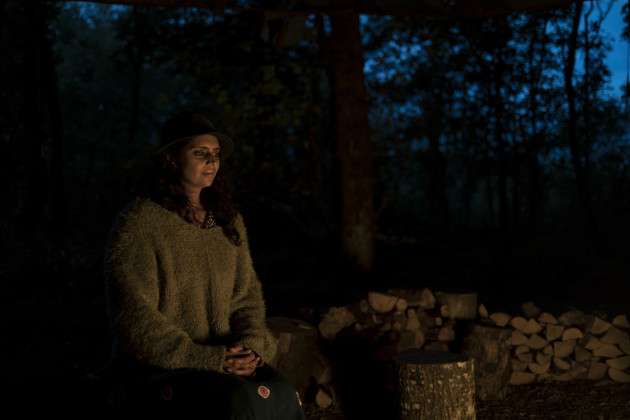 About Amisha
Amisha is an ambassador of 42 acres for the next year where she will be hosting events and a beautiful leadership retreat. She is a facilitator and host of the globally acclaimed podcast All That We Are. She is interested in where our inner and outer worlds dance. The podcast weaves together Activism, The Sacred, Creativity and Regeneration - to inspire us each to rise up, move beyond silos and Co-Create a Beautiful Future. The show offers deep, insightful, unedited conversations with inspiring guests, calling forth a challenging and open ended narrative for our expanding worlds.
Amisha is an experienced facilitator and has a gift of bringing people into connection with themselves, each other and the earth. She has hosted many retreats. workshops and rituals around the world, and designed programmes including The Heart of Transformation, Wild Grace, and a five month residential fellowship in community facilitation leadership. She creates brave, tender and inclusive spaces for our hearts unfolding, healing and embrace of our wildness.
She also works one to one with her Beautiful Leadership Mentoring programme which supports the transforming of unconscious patterning, opening up new qualities within and anchoring daily practice and rituals which support a lifestyle that recognises the sacred, the importance of intuition and creates deeper connection and embodiment of what this time calls forth in us.
Amisha wrote a book called "INTUITION" during the global lockdown of 2020 which was recently published by DK Books.
Amisha is hosting a Beautiful Leadership retreat at 42 Acres in the spring. Details can be found here.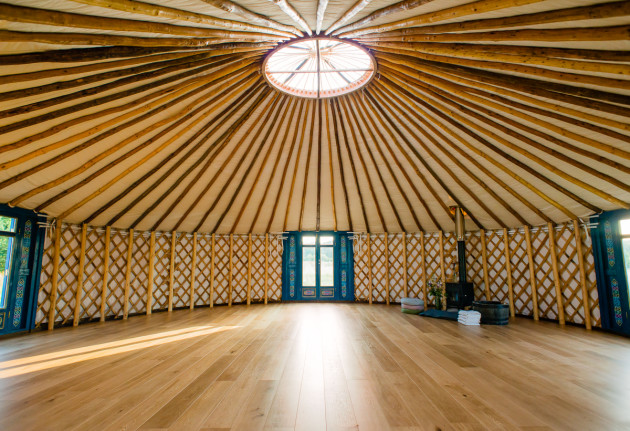 About 42 Acres:
This event will be held in the beautiful yurt space at 42 acres which was first conceived in 2015 by siblings Lara and Seth Tabatznik as a home for personal, social and environmental change after having been deeply inspired number of powerful personal retreats and workshops in their own lives. Including processes such as the Hoffman Process, Satori, Non-Violent communication workshops as well as working with plant medicines. Both Seth and Lara are strong advocates that outer change in the world starts with the self, or to quote Gandhi; "Be the change that you wish to see in the world".‍
At its core, 42 Acres continues to invite people to reconnect with nature, self and others but has now grown to offer so much more including a range of wellbeing and nature based experiences and events, a biodynamic farm and an abundant nature reserve.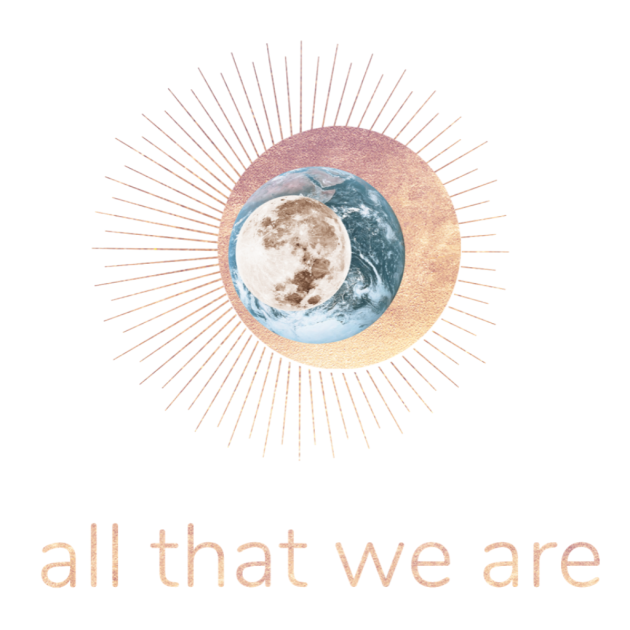 About All That We Are:
all that we are explores the weave between activism, the sacred, creativity and regeneration. The spaces where our inner and outer worlds dance. From healing trauma to nature connection to new technologies to ancient wisdom - it's time for us to move beyond silos and into an integrated way of being. Every one of us has ideas and personal experiences to share that can lead us to a more beautiful future. 
Despite the challenges we face as a global community or the pressures we meet in our daily lives, when we stop and dare to listen, to ask ourselves the big questions and to share what we are already doing and envisioning, we create the futures of our wildest dreams. And we begin to embody all that we are, all that we are becoming and all that is possible.
This podcast takes us out of the mainstream narrative, into deep, long, authentic, unedited conversations. We work towards decolonising the process of which voices are heard and the tone in which the media operates. We offer spaces of deep listening, where we come into our hearts so we are more receptive to understanding different perspectives and integrating what we hear into our own bodies and lives. We hope to bring real diversity to the show, both in terms of people from different cultures and backgrounds as well as people that you have heard of and unsung heroes you have not. All created without sponsorship or mainstream backing - so totally independent and listener supported. We have an all female multi-cultural team working on the production of the show.
Our community is growing, we have listeners in 160 different countries. We have hit the iTunes charts at Number 1 in the US for Philosophy and Number 3 in the UK, as well as in the top 50 for Society & Culture. The podcast was launched in 2017, from a project we started in 2010. You may know this work under the names Think Act Vote, The Future We Choose or The Future Is Beautiful.Alongside the podcast, we have our collaborative book, learning journeys and our membership offering.all that we are celebrates all that we are already and the untapped potential that lives inside us. It invites the full power of the more than human world, nature, the unseen, our ancestors and our future generations. It reminds us that we never exist in silo through borders, timelines or polarity. That in each and every moment - all that we are is here.