---
---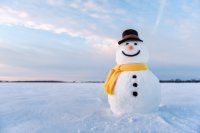 Worlds End Music present our special Christmas Concert for children - Raymond Briggs' classic tale of 'The Snowman' in a magical story-telling by amazing actor Susie Riddell from The Archers. She will be accompanied by a string quartet of world-class musicians from London's orchestras performing an arrangement of the original evocative film score by Howard Blake. Truly a magical morning, one designed to spark a joyful and imaginative response from your children just before Christmas. The concert will be under one hour.
Please note -this is not a screening of the film but a story-telling to music. 
Worlds End Music is aware that some people may be struggling to afford Christmas this year. If you are in this position but would like to attend with your children, please book a 'Pay what you can' ticket, which won't charge you anything. You are then welcome to donate what you can below.
Once the performers and church have been paid, any profit made from this concert will go to Bromley Food Bank, via a donation to The Trussell Trust. If anyone would like to donate a little more to this cause, you are also very welcome to use this option.