---
---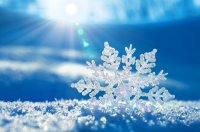 Join us for an hour of classical, classy (mostly!) Christmas music, brought to you by a string quartet of your local professional musicians.  As an extra treat this year we will have some poetry readings to get you in the mood for Christmas.  Carols, Cantatas, candlelight - it should be a lovely evening which we are certainly looking forward to! 
Violins - 
Tom Norris, Ellie Flagg;
Viola - Malcolm Johnston 
Cello - Rebecca Gilliver
Joining us as a special guest star will be 10 year old singer Martha Norris, daughter of Tom and Ellie. More details to follow as the programme shapes up...!
Worlds End Music is aware that some people may be struggling to afford Christmas this year. If you are in this position but would like to attend with your children, please book a 'Pay what you can' ticket, which won't charge you anything. You are then welcome to donate what you can below.
Once the performers and church have been paid, any profit made from this concert will go to Bromley Food Bank, via a donation to The Trussell Trust. If anyone would like to donate a little more to this cause, you are also very welcome to use the 'Pay what you can' option.