---
Buy tickets
Ticket Type
Price ($)
Fee ($)
Quantity
---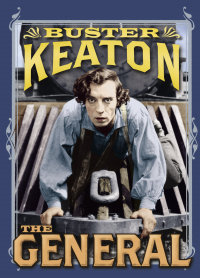 Bring a picnic, enjoy the sunset, and watch a movie every Tuesday through Friday. Doors open at 8 o'clock, film begins at 8:30.
FUNNY FRIDAY / THE GENERAL
One of the most revered comedies of the silent era, this film finds hapless Southern railroad engineer Johnny Gray (Buster Keaton) facing off against Union soldiers during the American Civil War. When Johnny's fiancée, Annabelle Lee (Marion Mack), is accidentally taken away while on a train stolen by Northern forces, Gray pursues the soldiers, using various modes of transportation in comic action scenes that highlight Keaton's boundless wit and dexterity.
Release date: February 5, 1927 (New York City)
Directors: Buster Keaton, Clyde Bruckman
Cinematography: Devereaux Jennings, Bert Haines
Story by: Charles Henry Smith, William Pittenger, Al Boasberg
Screenplay: Buster Keaton, Clyde Bruckman, Charles Henry Smith, Al Boasberg, Paul Girard Smith