---
Buy tickets
Ticket Type
Price (£)
Fee (£)
Quantity
---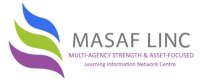 Following on from our hugely successful conference in 2018 we are delighted to to be holding a second conference in Cardiff. This will be a much more interactive event with a number of fringe workshops that will be co-designed and co-facilitated by people who use services and professionals. We will be using the event to showcase the great outcomes that are being achieved across the housing, health, social care, education, criminal justice and third sectors through strength and asset-based approaches.
Dr Jonathan Huish will be our chair for the day.  The event will include a lot of inspirational story telling from citizens that have used a range of public services and how their lives were transformed through strengths-based approaches.  Organisations that have gone through transformational change programmes - will share their stories about how they have used strengths-based approaches with their staff to achieve better outcomes for the staff themselves and people that use their services.
Speakers and programme will be available at a later date.