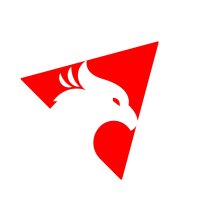 Details Specific to This Start Date:
This program is designed for students who are focused on the April ACT. It meets every Sunday night from 4-6 PM ET from January 14 until April 13. However, we also highly recommend all students doing this program sign up for BOTH the February ACT and the in-school March ACT. The deadline to sign up is January 1. While we rarely accept sign-ups after this date, exceptions may be made under special circumstances. If you need to enroll after the deadline, please give us a call to discuss your situation.
Welcome to ACTprep.com
At ACTprep.com, we meticulously craft our programs to put students on a path to a 34 or higher, regardless of where they are starting. Why set your sights on a 34? This isn't just a number; it's a gateway to substantial scholarship funds and entry into the world's most prestigious universities. Our mission is dual-focused: ensuring a debt-free start to post-college life and opening doors to top-tier academic institutions. Our strategy is built on proven success stories — students who once viewed such scores as unattainable have achieved remarkable improvements with our guidance. Even if their goal is less than a 34, embodying the mindset, study skills, and success principles of high-scoring students is the fastest way to achieve a five-point composite increase from any starting score. Our program is thoughtfully designed to facilitate this journey, equipping students not only with academic knowledge but also with the confidence and skills to excel.
Demystifying the ACT
We're redefining what it means to excel in the ACT. Achieving a score of 34 is not just for the so-called geniuses; our diverse student body has proven this through the majority of test cycles over the past 12 years. Success hinges on a combination of effective methodology, a resilient growth mindset, the right knowledge, unwavering support, and a significant time investment. Our program is designed to help foster each of these.
We recognize that dedicating time can be the most challenging part for many, and it often determines whether students can commit to our program. We've found that students, irrespective of their starting point, generally need 125-150 hours of focused study to boost their composite score by five points. This translates to approximately 1.5 to 2 hours of study per day, six days a week, over a 13-week span. Our programs are built around this structured time commitment. While our approach requires a substantial time investment, we are one of the only programs in the nation that guarantee a five-point composite increase. It's a demanding journey, but it is one that is not done alone. Our team of experienced coaches partners with your family to help your student stay motivated and on track.
Our 13-Week Path to Guaranteed Score Improvements
Selecting the perfect program for your ACT score enhancement is straightforward with our tailored 13-week courses. Each is expertly crafted to boost your ACT score by a substantial five points, up to a high of 34.
How to Choose Your Program
Selecting the perfect program for your ACT score enhancement is straightforward with our tailored 13-week courses. Each is expertly crafted to boost your ACT score by a substantial five points, up to a high of 34.
Use your current ACT score as a guide.  Each program targets a specific score range, offering the most effective improvement strategy. 
Completed a program and eager for more? Simply choose another from our diverse offerings for an additional five-point boost!
Our Programs:
One-on-One Tutoring:
Ideal for: Students starting below 18.
Focus: Personalized, intensive guidance for foundational growth.
Core+ Program:
Ideal for: Scores between 18 - 22.
Focus: Strengthening core concepts with added enrichment.
Core Program:
Ideal for: Scores between 23 - 27.
Focus: Solidifying knowledge and strategy for higher score brackets.
34+ Guaranteed:
Ideal for: Scores above 27.
Focus: Advanced techniques to reach top-tier scores confidently.
Remember, while we recommend a specific program based on your starting score for optimal results, the freedom to choose any program remains yours. Each is designed to guarantee a five-point increase, aligning with your unique learning path and ACT score goals.
Elevate Your ACT Prep with Core and Core+ Programs
Common Features:



Duration: Both programs span 13 weeks. Schedule: Classes convene every Sunday from 4-6 PM ET. 
Structured Homework:
Expect 1.5 to 2 hours of daily homework, meticulously outlined in our user-friendly app. The app customizes daily tasks to fit each student's progress and needs.
Team-Based Learning Environment: 

Both programs embrace a dynamic team-based approach.
Friendly Competition: Students are placed on teams, competing weekly for gift cards, adding an extra layer of motivation.
Dedicated Coaching: An Assistant Coach leads each team, providing daily guidance, feedback, and support tailored to each student's goals.
Core+ Program: $1,599
Exclusive Feature: Four additional 1.75-hour one-on-one sessions supplement the standard 13-week curriculum.
Ideal for: Students with starting scores between 18-22, or those seeking extra help in Math or English.
Core Program: $969
Recommended for: Students with starting scores between 23-27, who typically require less one-on-one assistance to excel.
Overview of Our One-on-One and 34+ Guaranteed ACT Programs
One-on-One Program
Price: $2,400 
Target Audience: Recommended for students starting with an ACT score below 18 
Format: Personalized 13-week sessions via Zoom 
Customization: Dedicated attention to each student's unique needs 
Consistency: Weekly meetings with the same coach 
Flexible Support: Contact with the coach via text, phone, or additional Zoom calls between sessions 
Versatility: Suitable for all score ranges.
34+ Guaranteed Program
Price: $2,700 
Target Audience: Ideal for students with an ACT score of 28 or higher, aiming for 34 or more 
Guarantee: For students who put in the recommended hours, we guarantee a 34 superscore for students starting the program with a 29 or above. We guarantee at least a five-point increase for those starting with a 28 or below. If students don't attain the increase, we will either continue free sessions until they do or give part or all of your money back, whatever you think is fair. 
Expert Coaching: Coaches must help at least 100 students achieve at least a 34 to become a 34+ Guaranteed Coach! 
Commitment: Requires 1.5 to 2 hours of daily work, six days a week, over a 13-week period
When to Start Prepping

The optimal time for most students to begin their ACT preparation is in the spring or summer of their sophomore year. This timing allows for the maximum benefit from our program, aligning closely with academic development, and allowing students enough runway to achieve any increase they desire. This timing also sets students up for a great PSAT score, acceptance into Governor's School, admission into dual enrollment classes, and more time during their junior and senior years to apply to scholarships and colleges. Even though the optimal time is prior to junior year, most students start our program during the spring or summer of their junior year.
Another important factor to consider is when your student can best dedicate themselves to our program. The outcome and improvements directly correlate with the effort and time invested. Therefore, selecting a time period where your student can consistently devote 1.5 to 2 hours per day over the 13-week span is ideal for optimal results.
We offer flexible start dates for our program, with new sessions beginning nearly every month. If you are ready to sign up, scroll below to find the start date that is best for you. If you have a question, you are welcome to contact us anytime at 865-643-6030 or at info@actprep.com. If you would like to schedule a free Zoom consultation, you can do so here. If you would like to join our newsletter to stay up to date on all of our happenings and to gain free advice to get your student on a path to a 34, you can do that here.
Guarantee
We have one of the most straightforward guarantees in the industry, making it risk-free to work with us. If your student puts in the recommended hours in one of our 13-week programs and doesn't achieve at least a five-point composite increase (up to a 34 superscore in our 34+ Guaranteed program and up to a 32 superscore in our other programs), we'll either provide free sessions until they do or give part or all of your money back, whatever you think is fair. It really is that easy. Our five-star ratings across every platform we are aware of are a testament to our commitment to this guarantee. While not everyone achieves the five-point increase, we are dedicated to making things right for those who don't.
To accurately determine a student's starting score, we require either an official ACT score or participation in a Free Mock ACT hosted by us. We do not accept PreACT scores for setting starting scores, as we have found them to be consistently unreliable. If taking an official ACT or our mock test isn't feasible before beginning the program, please contact us to discuss alternative methods for establishing the starting score.
Happy Customers!