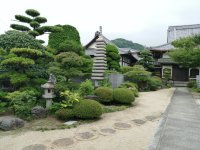 Okyu tour in Japan with masters of Moxa
We are so excited to introduce you the finest Okyu masters in Japan.
You will learn and experience from these amazing teachers, not only the techniques, but the culture and the spirit of moxibustion. I promise you, this is the last time you will ever experience something like this in a week!
It will be cherry blossom season, and you will see beautiful things, and also will meet special people.
THIS IS NOT A BEGINNER'S COURSE. You MUST have moxibustion experience/ practice at your clinic, and this intensive one week course is for seasoned practitioners who LOVES OKYU.


Okyu Masters
Dr. Denichiro Yamaoka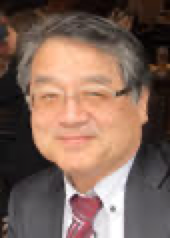 Dr. Yamaoka is a preeminent practitioner of Okyu. He graduated from Ehime University School of Medicine in 1983 as a medical doctor, and later studied acupuncture at Norman Bethune College of Medicine in China. He led the Integrative Medical Faculty at the East Asian Traditional Medicine Center (EATM) of Ehime Prefectural Central Hospital, a relatively unusual set up even in Japan, while working as a medical doctor at the same hospital.
He has also studied medical anthropology with Dr. Margaret Lock at McGill University in Canada. Until his recent retirement, Dr. Yamaoka led, taught and studied tirelessly. He currently works as a psychiatrist at the Matsuyama Memorial Hospital, while practising Kampo medicine, acupuncture and moxibustion from the Ehime prefectural Central Hospital. He enjoys teaching young doctors and acupuncturists.

Dr. Matsue Koshiishi
Koshiishi sensei graduated from Rissyo Univercity in 1982, Japanese acupuncture school, and opened her clinic in Tokyo in 1990. Later she became very ill and tried many types of treatment including acupuncture. However, the moxibustion was the only method which worked for her to overcome her illness. Since then she followed Ando sensei (her master) and now she treats 99% of the patients with only Shiunko-kyu moxa.
Birth of Shiunkokyu-Koshiishi Kyu
1968, Koshiishi sensei's teacher Joichi Andou experimented with Shiunko cream on the festering skin of his aunt who suffered from cancer. This experience gave him the inspiration to use Shiunko with moxibustion. Koshiishi sensei has experimented with moxa and cream with regard to its volume, tightness of cone, number of contact points, and the length of time to be applied. From this research she has learned how to effectively treat children and adults with sensitive skin and many difficult diseases. In her clinic, the practitioners are in full control of moxa temperature while they are treating patients.
Drs. Keiko Tsujiuchi & Yoshihiko Koido
Tsujiuchi and Koido sensei are experts of maternity moxa: from conception, pregnancy to birth, they treat and support women, their mind and body. The doctors named their clinic Selye Clinic, after the founder of the stress theory, Hans Selye (1907-1982), who observed the link between stressful events and deterioration of health. 
Schedule
24th March 2023: Check in to a hotel in Japan
25th & 26th March: Study with Master Koshiishi Sensei
27th & 28th March: Study with Master Tsujiuchi and Koido Sensei
28th March: Transfer to Matsuyama-city, Shikoku. Currently we're looking at an overnight express bus from Tokyo to Matsuyama about £42 one-way.
29th & 30th March: Study with Master Yamaoka Sensei in Matsuyama-city, in Shikoku, where Okyu is most practised in Japan.

Price
Early bird £1,700 per person if booked by 1st Jan 2023 and thereafter, £1,900 due to hotel fee increase.
There're only 20seats available, first come first served.
The price includes the hotels in Japan between 24th and 30th March 2023, the seminar fees with the masters and translation (Japanese-English).