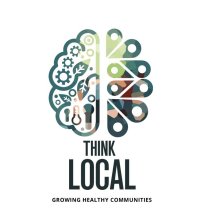 Back to main conference website
Think Local - building healthy & resilient communities!

The future of our communities increasingly lies in the hands of policy makers and administrators who seem detached from community life. There is a growing sentiment within communities that their voices are being overlooked.  In this increasingly uncertain environment, communities need to come together to devise their own solutions.  

The Think Local Conference brings together leading academic scientists, community leaders and experts to educate and exchange experiences, challenges and solutions on all aspects of true community sustainability.

Among the topics covered will be
* globalisation and its impact on local communities and economies
* self-sufficiency in food and farming with a focus on solutions
* the future role of money and community banking
* the role of technology and how it can be put to good use
* the importance of building networks of like-minded people in your community and neighbouring communities
AGENDA

08:00-09:30 Doors open - registration & networking
09:30-10:10 Opening Plenary
10:15-11:45 Panel 1 - Powering The Future. The Energy Debate.
11:45-12:15 Break
12:15-13:45 Panel 2 - Harvesting Change. Food, Farming and Fisheries.
13:45-15:15 Lunch/Expo
15:15-16:15 Panel 2 (Cont.) - Food, Farming and Fisheries.
16:15-16:30 Break
16:30-18:00 Panel 3 - Digital Divide - Banking & Finance
18:00-18:30 Closing
18:30-20:00 Post conference social
Accommodation: Please contact the Shearwater Hotel for special delegate rate and quote ref 460606. (Offer valid until 1.2.2023)

SPEAKERS
Matthew Ehret: author, journalist, lecturer and founder of the Canadian Patriot Review and Director at the Rising Tide Foundation and Senior Fellow at the American University in Moscow.
Cynthia Chung: co-founder and Editor-in-Chief of the Rising Tide Foundation. She is contributing author to the book series "The Clash of the Two Americas," and a writer at the Strategic Culture Foundation.
Catherine Austin Fitts (remote) : president of Solari, Inc., publisher of the Solari Report, and managing member of Solari Investment Screens, LLC. Catherine served as managing director and member of the board of directors of the Wall Street investment bank Dillon, Read & Co. Inc., as Assistant Secretary of Housing and Federal Housing Commissioner at the United States Department of Housing and Urban Development in the first Bush Administration.
Melissa Cuimmei: Private financial investor and public speaker, best known for her viral social media videos and interviews.  
Jim O'Brien: CSR/Energy Consultant, actively promoting industry sustainability through strategic, advisory and leadership support roles. Founder and Chair of the Climate Science Forum (ICSF, see www.ICSF.ie). The ICSF focuses on disseminating objective climate science to better inform national and international climate/energy policymaking.
Germaine Staley: Co-founder of Permaganics (www.championsofpermaculture.com). Passionate about permaculture, sustainability designer and aquaponics teacher. 

James Conway: Sligo farmer, business owner and activist. Passionate about economics and the politics, particularly in rural Ireland. 

...and many more!
If you are interested in sponsoring this event, please contact Jana on jana(@)think local.ie.