---
---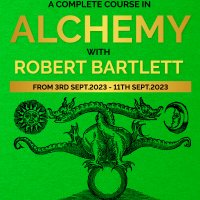 This course is structured in three phases over 9 days giving a complete understanding in Theory and Practice of the whole work of Alchemy in the exceptional Pilgrimage Location of Glastonbury UK . Located at Avalon Tor Retreat right on the slopes of Glastonbury Tor.

We bring you Robert Bartlett's very first teaching course in the UK . Access to his direct teaching is normally only experienced in the USA . Robert now arrives to teach these methods in Glastonbury UK .

£2,500 for 9 days course fee including Single bed, shared ensuite room with continental Breakfast.

Payment - 20% Deposit and another 80%, 1 month before the event.