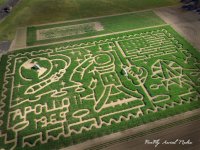 ONLINE TICKET SALES AVAILABLE AUGUST 1st 2019
Tickets are also available at the ranch.

Join us for a month full of fun fall activities for the whole family to enjoy! Tickets will be available for purchase at the farm as well, however lines grow long quickly so its best to purchase your tickets online to avoid the lines and get straight to having fun. If you are looking to get fewer tickets than this site allows, please buy them at the ranch.
Tickets will ONLY be available FOR SALE between August 1st- October 27th, They can be REDEEMED between Sep 28th-Oct 27th 2019 on weekends (Fri-Sun).
Redeeming tickets: All of these tickets are only redeemable on WEEKENDS, from Friday 12am to Sunday at 6pm when the activities are open. You must exchange them at the Will Call window at the bank, which is the first little building you will come to from the parking lot.
Maize tickets can only be used for the maize and every individual needs a ticket, except 5 years and under which are free. Ages 6-11yrs need child maize tickets and ages 12 and up need Adult maize passes.
Package Passes are a great option for individuals that want the whole experience, because it includes one maize ticket and several tokens. Families can buy several of these passes, one for each member in their family, Piglet Passes are for children 6-11 and the Whole Hog is for adults 12 and up.
Tokens are required for all of the activities, most of them only take one token. For a list of the awesome activities we offer please visit our website. We only allow the sale of a minimum of 5 tokens online, however if you would like to buy fewer tokens please purchase them at the entrance when you arrive. Each individual token is $3.00.
We hope to see you there and if you have any questions please check out or FAQs page first and if you still have questions give us a call.  Here is a link to our website for a list of the activities we offer: http://smithrockranch.com/
Looking forward to another fun fall!
~The Smith Rock Ranch Family