---
---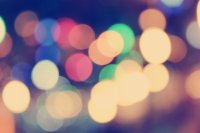 To add your name to the waitlist for Camp PAWS, Camp PAWS Jr., Camp PURRS, Future Veterinarian Academy or Animal Care Residency, please click on the "Add Yourself to the Waitlist" button. 
How the Waitlist Works:
Families can add their name for any week(s) that they desire. If a space becomes available, all families on the waitlist for that week will be notified and the space will be filled on a first come, first serve basis via email. Due to time constraints, we will no longer be contacting families individually when openings arise. Thank you for your understanding! 
Questions? Email humaneed@hshv.org