---
---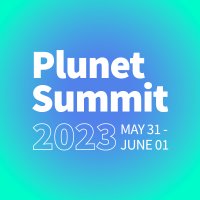 Plunet Summit is the international Plunet user conference in Berlin. We are bringing back the #1 event for all language service providers and language departments who are either working with Plunet or interested in translation business management systems (TBMS) and want to optimize their technology use. We are also excited to celebrate our 20th anniversary.

The Plunet Summit will take place at the beautiful Spreespeicher, one of the most outstanding locations in Berlin, with its impressive view of the Oberbaumbrücke on the River Spree. Attendees can look forward to two days packed with everything you need to know about Plunet, including best practices, feature highlights, language technology, translation business management strategies, and the legendary Plunet party. Meet and network with Plunet's clients and partners from around the world, and get inspired during our interactive sessions and workshops.

Dive into the Pluniverse with us at #PluSum23 in Berlin from May 31 – June 01 to embrace trends & create the future together in 2023!


Please note: Early Bird tickets are on sale until April 1! After that date the regular tickets will be available (939€ + 19% VAT)

If you have not been to a Plunet Summit yet or would like to re-watch our amazing events from the past, check out our YouTube videos below: