---
---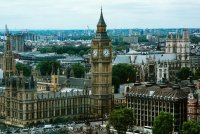 You are invited to join us for our 2023 Tourism Insights Conference on Thursday 23rd March.
At the Tourism Insights Conference we will be hearing from speakers and panels to give us data, stats and insight into what kind of a year 2022 was for the tourism industry, what 2023 is shaping up to be, and looking ahead to 2024. We will get insights into tourism at a global, national and local level.

There will be speakers from:
VisitBritain
TripAdvisor
World Travel and Tourism Council (WTTC)
A panel of Destination Management Organisations (DMOs) reflecting on what data they have gathered from their local areas.
A panel of tourism academics briefing on their research areas
And more
Following the conference, attendees at the conference will also be welcome to join us for the annual English Tourism Week Parliamentary Reception, hosted by the Tourism Alliance and the Family Holiday Charity, between 1500 and 1700 in the Terrace Pavilion, House of Commons.
Tourism Insights Conference - 0930-1300
Lunch 1300-1400
Parliamentary Reception 1500-1700