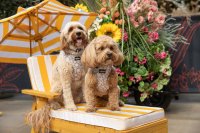 COCKAPOO CAFE™ IS COMING TO BIRMINGHAM
AS SEEN ON DRAGONS' DEN 
Enter our world and experience the UK's most talked-about dog events.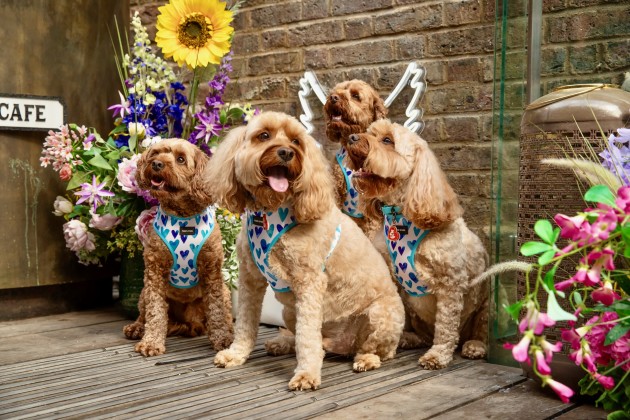 YOU CAN EXPECT...
Th official Cockapoo Cafe™ event by doggy experts POP+BARK 
An EGG-cellent, Easter EGG-stravaganaza with heaps of cute moments!
Another brilliant event at then World Bar within the famous Resorts World 
Bring your cockapoo to experience the World's only Pupuccino Bar 🍦
Plus the chance to CHICK out of our brand new Pupcorn Bar for dog
Surprise visit from the Easter Bunny - Shhh don't tell your dog!🐰
EGG-citing Easter Bonnet Competition for humans & dogs with prizes to be won
Lots of Easter & Spring photo opportunities & props⚡
Doggy Bakery with EGGstra special Easter dog treats aplenty!
Event open to Dog Lovers without their own dog too
80 minute 'off lead' indoor social experience 
Pop Up Doggy Boutique for a wardrobe glow-up 🛍️
Delicious menu with food, Spring cocktails & more from World Bar
Cockapoo-specific time slots with a slot for similar doodle mixes too 🐶
A very HOPPY Easter awaits, PEEPS...
Grab your BUNNY ears and let's HOP to it! We're bringing our cutest event back to Resorts World in Birmingham.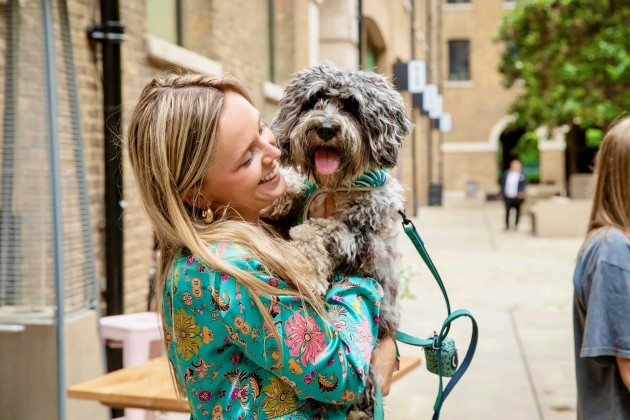 Easter is fast becoming everyone's favourite holiday! 
Don't miss out on an Easter celebration of the cutest kind with with Cockapoos, Easter Treats, Chicks, Butterflies and all the wonderful whimsy. 

You can even expect a surprise visit from the Easter Bunny himself.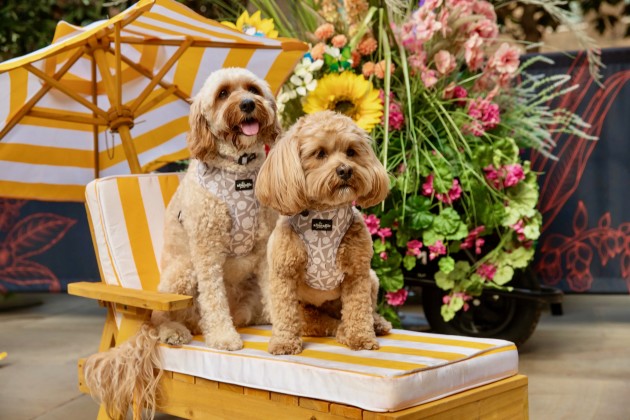 COCKAPOOS
Cockapoo Cafe™ is a safe, off-lead experience where they can roam, explore and play with other cockapoos. 
Just like birds of a feather flock together, dogs absolutely LOVE being with their fellow-kind.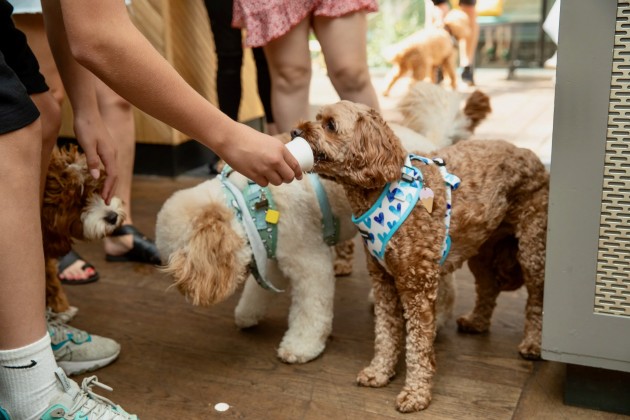 Imagine being at an Easter party where everyone has the same personality and social quirks - it's a recipe for the happiest day ever!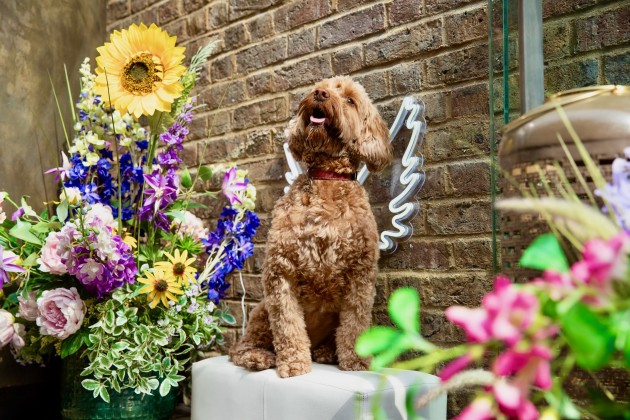 With doggy-sized furniture &  bathtub ballpit, they'll love posing up a storm - in exchange for a treat, of course.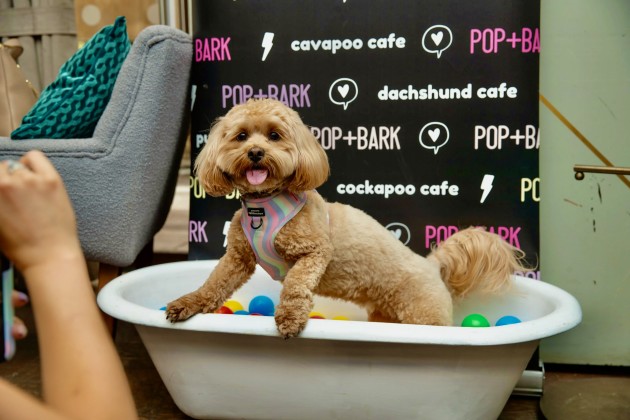 There'll be plenty of Easter treats too with our in-house doggy bakery, world-famous pupuccino bar and new pupcorn bar.

Every cockapoo will get to tuck into a free pupuccino and Easter biscuit.
COCKAPOO OWNERS

Come and enjoy an exciting day out with your cockapoo! 
Bring your other half, your friends and the family, it's an Easter celebration that everyone can enjoy together.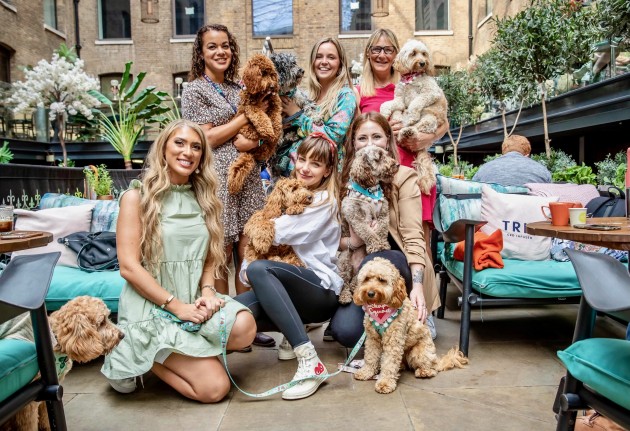 You'll also find like-minded people here that all love the same breed. Chat, mingle and make friends in real life and join our growing community. 
Guest make lots of new (and local) friends through our event and often describe our events as their best day ever, too.
DOG LOVERS
If you can't keep a dog at home, have lost your own, would like to spend time with your favourite breed, you'll love Cockapoo Cafe™.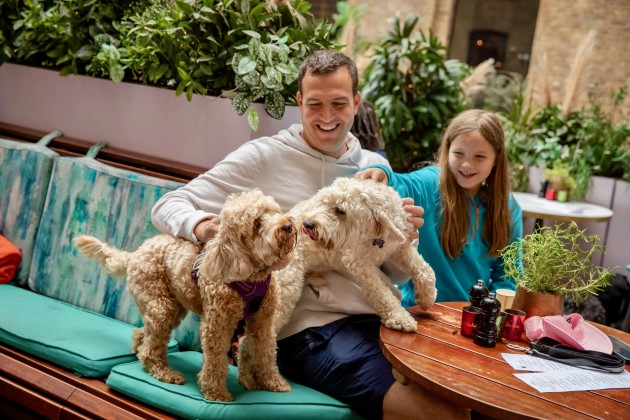 All dogs are off-lead and free to roam and enjoy lots of attention. With lots of happy dogs all in one space, there really is no better place to be. 

We are a family-friendly event and kids leave raving about their time with us!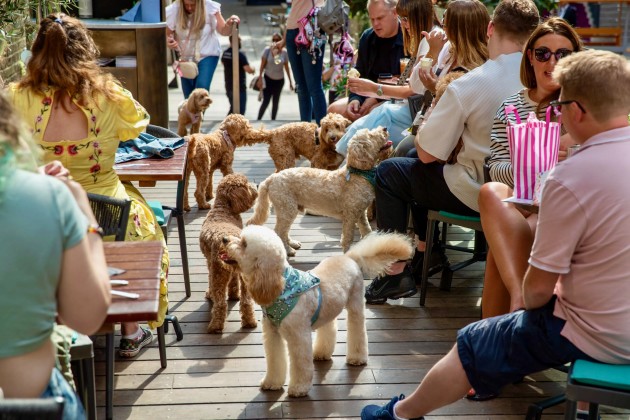 DRESS CODE
Get your cockapoo ready to meet the Easter Bunny! 
Easter outfits are encouraged so dig out your sunflowers, chicks, checks and other Spring-themed outfits and accessories.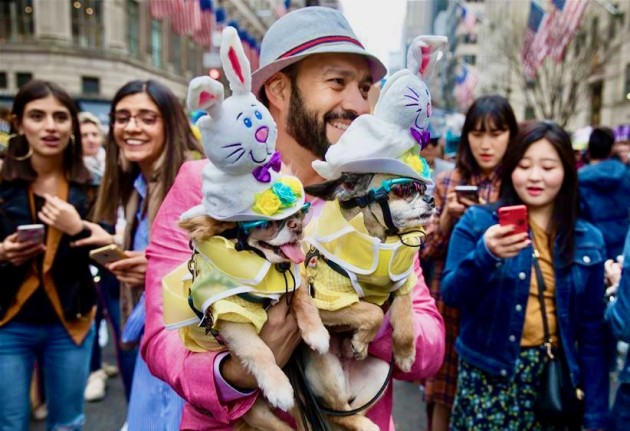 EASTER BONNET COMPETITION
There will be prizes worth up to £50 for Best Easter Bonnets for humans and dogs so let's see your creations!
If you dog won't enjoy a bonnet on their head, you can get creative with their outfits and collars.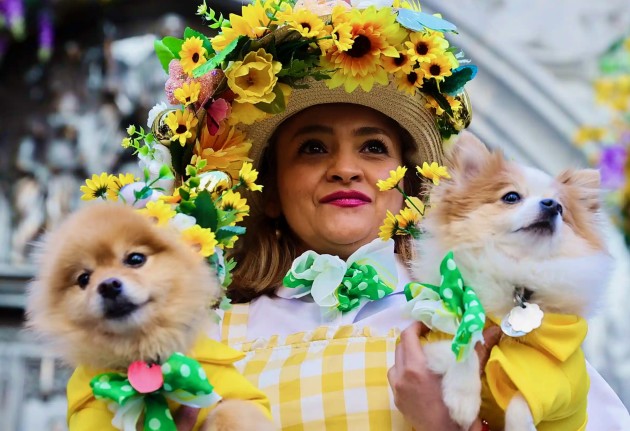 PUPUCCINO BAR
POP+BARK are the creators of the world's first and only Pupuccino Bar for dogs...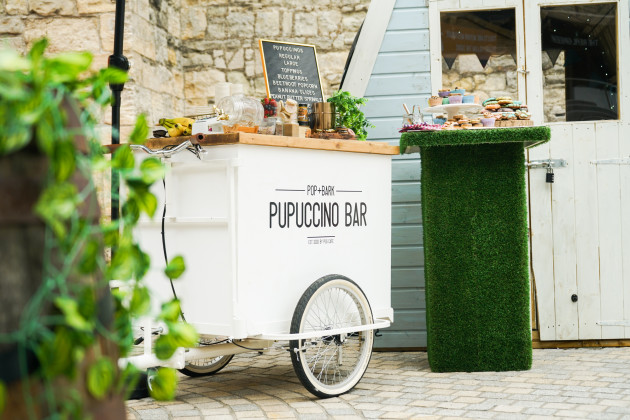 We've served over 30,000 pupuccinos so we know how to whip up a creamy treat your cockapoo will love. 
With fully stocked toppings menu including dog-friendly chocolate drops, fresh blueberries, peanut butter sprinkles, gravy bones and more.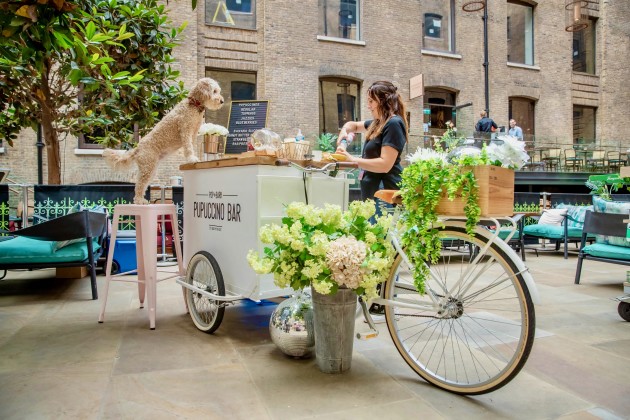 Plus every dog will get to tuck into a free easter biscuit topper with their pupuccino!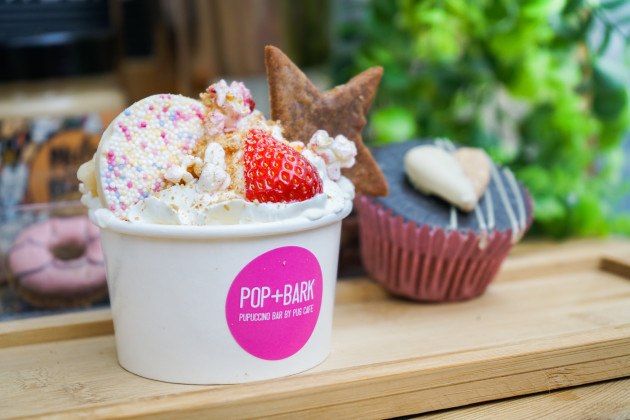 We also have a new Pupcorn Bar for those cockapoos with intolerances.
DOGGY BAKERY
We work with the best doggy bakers in the country! 
Rudi's The Doggy Bakery will be in the house with their delicious, all-natural, pupcakes, doughnuts, Easter cookies and more.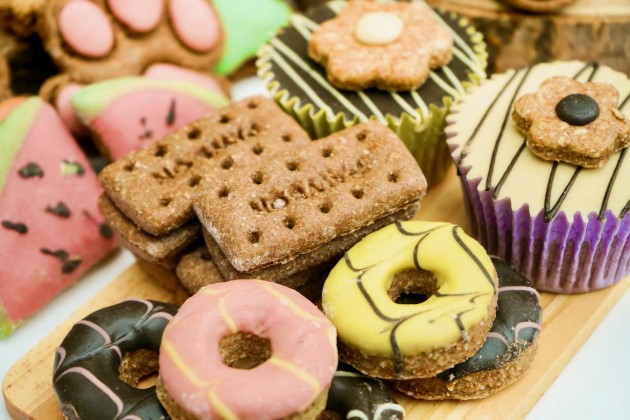 SHOPPING
Treat your cockapoo to something new! From cute harnesses to pretty rope leads, sassy bandanas and bows, The Crafty Dog Co have you covered. 

COCKAPOOS & CO
Our breed-specific events are what sets us apart from other dogs events. Cockapoos just love playing and bumping paws with other cockapoos.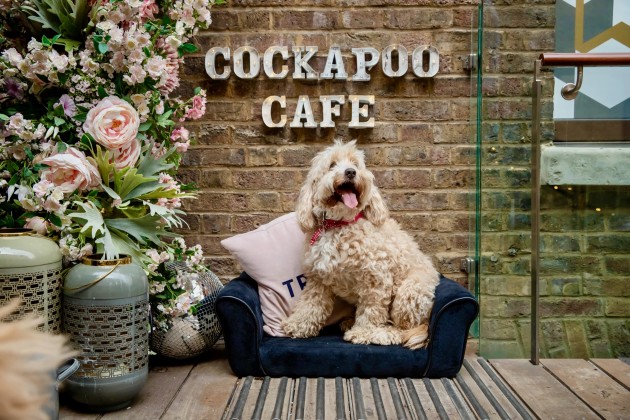 On the event day we will have time slots for a few different breeds, the time slot for cockapoos will be at 10am, 12:15pm and 3:45pm.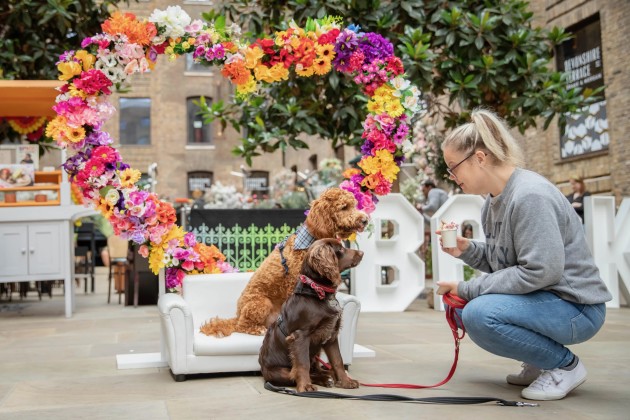 Lots of 'poos love to bounce along with each other so similar mixes can join the fun in the 10:30am time slot.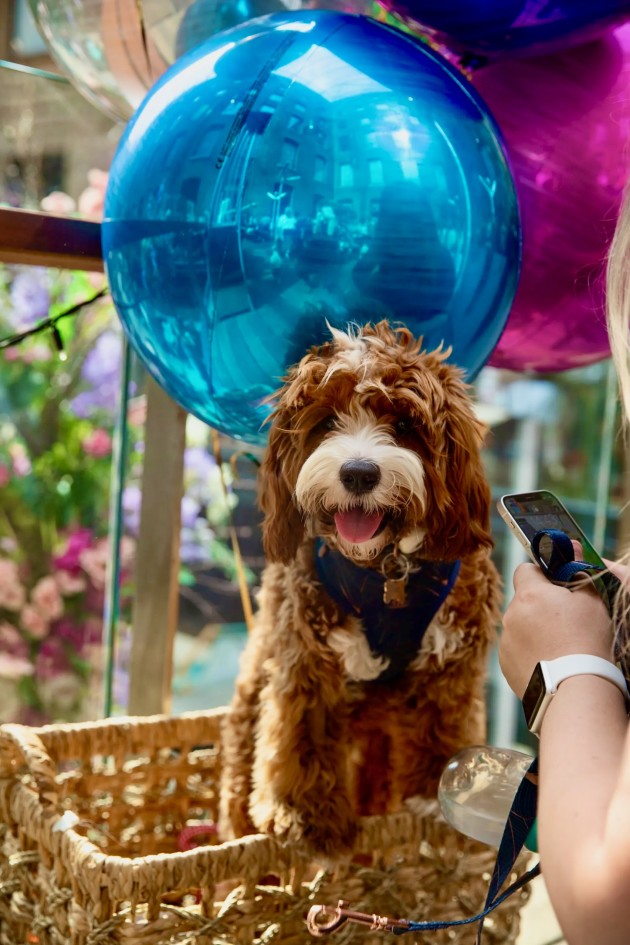 Check out our video of our event in London.  
DOGGY DOS AND DON'TS
Here comes the small (paw) print:

Do bring friendly, well socialised & vaccinated dogs
Do let your dog off the lead once inside, but...
Do keep an eye as they remain your responsibility
Don't leave any dog mess behind – bag and bin it
Don't bring aggressive dogs to the event please
Don't bring dogs in season for the safety & wellbeing of all
SAFETY
POP+BARK have 6 years experience in hosting safe events and:
Make each indoor venue dog-proof and safe for them to roam
Carry out a Risk Assessment prior to every event
Safety check, sanitise and clean all the event props 
Ensure all staff are fully-trained and adept dog handlers
Have one dog first-aid team member on site 
TERMS & CONDITIONS
Dogs attending the event must be friendly, well-socialised and up to date with their vaccinations (this will not be checked). Dogs showing aggression towards other dogs or humans will be asked to leave.
POP+BARK are the organisers, Cockapoo Cafe™ is the event name POP+BARK and World Bar at Resorts World are the venue. All parties take no responsibility for your dog or its actions, you must keep them safe and if your dog harms another dog or person it will fall under your own liability.
Please check your Pet Insurance to ensure your dog is covered for public liability in the event they harm another dog or person. Should you bring more than one dog, ensure you have enough people to care responsibly them – suggested dog to human ratio is 2:1
If you or your dog are harmed by someone else's dog you must resolve the matter with the dog's owner - Pop+Bark and the venue take no responsibility for the actions of the dogs attending. Should a fellow guest harm your dog, they will be personally accountable and all issues must be resolved as if in a public space - the POP+BARK team cannot mediate.
You must purchase the correct ticket to attend. If you are bringing a dog in your booking, all people in the party are then classed as 'Owners' and should be in possession of Owner tickets and in attendance with at least one dog.
If neither you or the guests in your booking are bringing a dog with you to the event, you must buy a Dog Lover ticket.
All children must be accounted for - children 16 or under are charged a reduced rate and children 6 or under are free but you must still order a ticket for them.
All dogs must be accounted for and we ask you order a ticket for your dog (they are free) please do not attend without a ticket for them. If you attend and do not bring a dog with you but have purchased an Owner ticket it will be at the discretion of the organisers as to whether you are allowed in - you will be required to pay the additional costs to convert your ticket to a Dog Lover ticket plus a service fee.
There is a No Refund policy in place due to the nature of these events - you must check you are available to attend before purchasing tickets. However, if in the event you cannot attend, you may transfer your ticket to a friend or family member. All such requests are dealt with on a case by case basis and at the discretion of the organisers.
If the event should be cancelled you will receive a refund minus the booking fee paid to TicketTailor or a Refund via Voucher so you can attend another event. The booking fee is £1 per paid ticket. There is no booking fee for free tickets (Cockapoo tickets or Children 6 or under)
Dogs receive a free Pupuccino or a Pupcorn but all other food and drinks for humans and dogs are payable - the ticket covers entry only.
Please only bring Cockapoos to the later Cockapoo time slot, but similar Doodles are welcome to earlier time slot.
POP+BARK may film the event and footage could be used but not limited to: website, event and marketing promotion, social media content adverts and press materials. If you would like to request the removal of your image you can email help@popandbark.com but please be aware while we will endeavour to action any requests, on occasion we may not be able to remove footage once it has been published or in the public domain.
We reserve the right to amend, reschedule or cancel the event at any time. We aim to provide guests suitable notice of any changes.
POP+BARK trades under Pop+Bark Ltd Company number: 12424448 VAT number: 422583701