---
---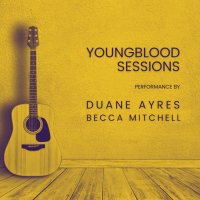 Youngblood Music presents:
Duane Ayres
Duane Ayres is a Carlow born singer/songwriter. Stripped back guitars rooted around an acoustic back bone with a blend of blues/rock & folk influences. The lyrics generally reflect all those things that matter most to him, inevitably finding their way into his songs - ' Family, Revolution, Irish Culture, Council Estates & Friendships'
Becca Mitchell
Becca Mitchell is an accomplished multi-instrumentalist who started playing guitar at the age of 6 before progressing to bass, ukulele, drums, piano and the mandolin. Having started writing her own music in 2018 at the age of 14, the Carlow singer/songwriter released her debut single 'is this how you feel' in 2021 to widespread acclaim. Currently studying Music Production, her much-anticipated debut EP will be released later this year.