---
---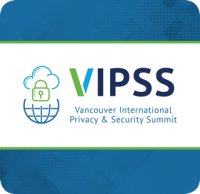 2023 VIPSS Sector Day Sessions Presented by ISACA Vancouver Chapter and Reboot Communications

Healthcare - February 2nd - 9am-12pm PT (sponsored by Medigate by Claroty) - Click here for more detailed information

Education - February 2nd - 1pm-4pm PT (sponsored by ISACA Vancouver) - Click here for more detailed information

Local Government - February 9th - 9am-12pm PT (sponsored by the Municipal Finance Authority of BC) - Click here for more detailed information

Financial Services - February 9th - 1pm-4pm PT (sponsored by PwC Canada) - Click here for more detailed information

Registration Details
*Please note if you already have a ticket for VIPSS you will still need to register here for sector days to secure one of the 500 complimentary seats available. After the first 500 seats are gone additional seats will be available for $49 plus GST. Please make sure you indicate on your registration form which of the sector day sessions you plan on attending.
Virtual registration includes:

Access to the customized virtual platform (custom link to be provided by email a couple days before the event)


If you have special registration needs, contact us at logistics@rebootcommunications.com, or by phone at 1.250.382.6339

Cancellation
For attendee cancellations, please send an email to logistics@rebootcommunications.com.

Code of Conduct
The 25th Annual Vancouver International Privacy & Security Summit and its organizers are dedicated to providing an inclusive and harassment-free summit experience for everyone, regardless of gender, gender identity and expression, sexual orientation, ability, physical appearance, race, ethnicity, country of origin, age or religion. We do not tolerate harassment of summit delegates in any form. Summit delegates violating these rules may be sanctioned or expelled from the summit, without a refund, at the discretion of the summit organizers. If a delegate engages in harassing behaviour, event organizers retain the right to take any action to keep the event a welcoming environment for all delegates. This includes warning the offender or expulsion from the summit. We expect delegates to follow these rules at all event venues and event-related social activities.

If someone makes you or anyone else feel unsafe or unwelcome, please report it to summit organizers as soon as possible. Please click here for further information on reporting an incident.