---
Join our waiting list to be notified when tickets become available.

Done! You are on the waiting list.
---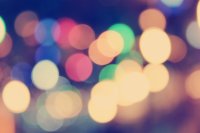 The Femdom Ball is a highly exclusive and well-attended event that takes place annually in London during the month of October. It is a celebration of Female Domination, where the world's most renowned Femdom Glitterati come together to revel in the power and beauty of dominant women. The event welcomes everyone, from professional dominatrices to lifestyle dominatrices, companions, couples, porn stars, and more, as long as they adhere to the strict protocol and etiquette guidelines, including dress code and the BDSM and Femdom code of conduct.
The Femdom Ball is a unique opportunity for individuals who share a passion for Female Domination to come together and network, share knowledge, and experience the thrill of this lifestyle in a luxurious and elegant setting. Single dominatrices and single submissives are especially welcome, and the event offers a safe and welcoming environment where they can explore their desires and connect with like-minded individuals.
If you are planning to attend the Femdom Ball, we advise you to blog about your experience. Who knows, someone may be interested in sponsoring your ticket, allowing you to attend this prestigious event in style. Don't miss out on this incredible opportunity to celebrate the power of dominant women and experience the ultimate Femdom Gala.