---
---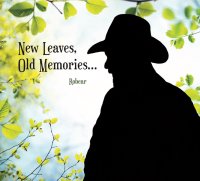 Robear is one of the most recognized and beloved of musicians of the San Luis Valley area and of the region. He first came to the area as a member of the fabulous hillbilly-rock fusion band Gumbo, then joined forces with Tumbleweed in the early 80's and was also a member of the OMI Express. He then formed Sneakers, one of the most popular classic rock bands of the area. He's now performing with Free Radicals, as well as the occasional Tumbleweed reunion gig.
Along the way, Robear has become one of the areas busiest and most trusted soundmen, and can often be seen behind the board at Society Hall, or at the concerts in the park.
Robear has always been a great songwriter, and he's finally put out a collection of his originals for everyone to enjoy. And he's going to invite a bunch of friends to help kick it off in fine style! Joining him will be such well-known area performers as Tony Nardi, John Stenger, Rhonda Schoenecker, Don Richmond, Roger Dawson, and other special guests - what a band!
We hope you can join us to help our friend and mainstay of the area music scene celebrate this wonderful event!