---
---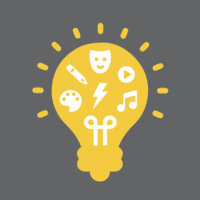 About the Class: Learn to craft and tell stories in joyful and relatable ways using techniques that help you connect deeply with the heart of your story and the ears of your listeners. This class is great for new and experienced storytellers. Students have the option to perform their story later that same day during the ArtSmart Stories & Poems Performance at the Trout Lake Hall. Adults ages 18+ welcome.
About the Instructor: Ash Wylder has been writing and publishing her work since 2010. She integrates the cross sections of a deep passion for neuroscience, skill development, and mind-body connection into all of her coursework. She is a life-long lover of language with a run-amok imagination and pens as often as inspiration hits. She is deeply familiar with the creative practice of making something that is reader-ready and writing for the joy of it. No matter where your blocks come up, she can teach you, step-by-step, how to unlock them in trauma-sensitive and neuroscience-backed ways. She has performed, published, and taught for 7+ years.

Class Size: The class is capped at 14 participants. If there are less than 6 participants, the class will be cancelled and refunded.
Refunds: No tuition refunds will be issued after June 3 (unless the entire class is cancelled due to low registration).
What to Bring: Notebook and pen.

Prerequisites: No prior experience required. All skill levels are welcome.