We're back and better than ever! We are very excited to have been blessed to share a beautiful NEW LOCATION just east of Portland at the infamous White River Ranch in Tygh Valley, Oregon. Surrounded by lush nature, beach and river, and gorgeous cliffs, this spot is not to be missed!
We've got fun for all ages! Our main stage daily 2-10pm and late night secret stage for live music showcases and nightly aerial performances by Afterglow Aerial Arts! Join us late night for Heartbeat Silent Disco Fri, Sat, and Sun night till 11-2am. We embrace all styles of music here at GOODTIME from folk, live bands, singer songwriters, reggae, house, & bass. We love embracing the community and showcasing Portland and nearby NW talents.
Enjoy our hand selected food carts and merch vendors with local artisans and crafts.​GOODTIME invites you to come experience a vast community of art, music, and culture you won't want to miss. We're making 2023 special for you with workshops during the day, and back again is our illuminated forest to enjoy at night. It's time to gather again!!
GOOD TIME LINE-UP//

SUNDOWN Live music stage//@_theam @familymystic @glitterfoxband @wren.theband

VOID SUN STAGE by Specter Audio//@andreasone @djbarisone @chaachnyc @dannymerkury @jaylittlefoot @robnoble @smasheltooth @spekt1 @takimbamusic @matausdesigns @keanunarciso_ @alpha.proxima @charlie_swayy @chixy_guap @djcottoncandy @davedluxx @jiggyxodub @lapaushi @samuelgossonart @theperfectcyn @propurluv_pdx @n45cannabis @jacobsubko @sunseimusic @chaz.pro @vibrationalsoulsofficial @wellywellwellwell

https://www.goodtimecampout.com/
​(((TICKETS)))
Weekend Pass is Teir 1 $155 per person for the weekend.

+ campsite fee (fee varies based on size required see below). Children 10 and under are free!

Campsite Fee: We have 3 campsite sizes to choose from (this only needs to be purchased once for your group.)​
WALK IN CAMPING – 10'x10′ (+$75/site) This is ideal for the solo camper or couple. People that travel light. You can walk from parking to a shady camp of your liking.
CAR CAMPING – 20'x10′ (+$120/site) This is ideal for the solo camper or couple. You'll have space for your car, a small/medium size tent and a cozy little common area.
DELUXE – 20'x40′ (+$150/site) Perfect for a few friends or a family ( you must arrive together.) You have a small camper or pick-up, with enough space to set up an awning, put out a few chairs, and space for a tent or two.
RV/BUS – 20'x40′ (+$250/site) Ideal for the glampers! You've got a full sized RV or bus, and want plenty of space to spread out and set up your home away from home. Keep in mind though, that we don't have any RV hook-ups or dumping stations, so please come prepared to be fully self-sufficient.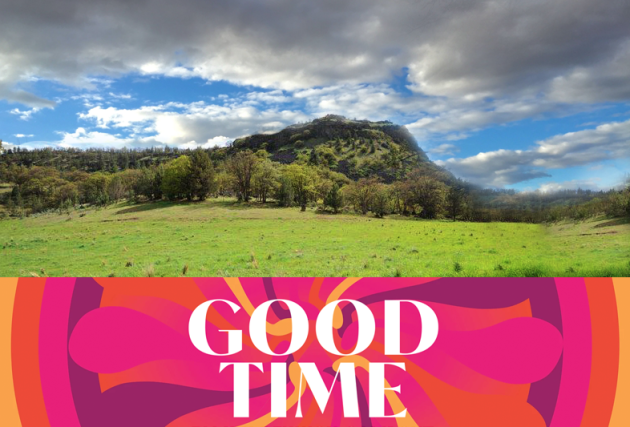 89720 Davidson Grade Rd, Tygh Valley, OR 97063
((CHECK IN)))
MUST ARRIVE DURING BOX OFFICE HOURS TO ENTER
Thursday EARLY ARRIVAL July 27th 12pm-8pm
Friday July 28th // 10am-8pm
Saturday July 29th // 10am-9pm
Sunday July 30th // 10am-1pm
*TICKETS ARE NON REFUNDABLE BUT TRANSFERABLE