---
---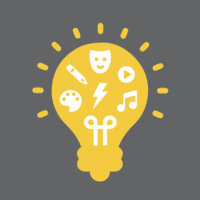 About the Class: Learn the art of making paper flowers with teacher Jenna Lechner. We will be using Italian crepe paper, wire, and glue. We'll learn about the materials: for instance the difference between various crepe papers, wire thicknesses, and glue options. We'll also learn key techniques for manipulating crepe paper, and building a life-like chrysanthemum paper sculpture. Everyone will leave class with a completed flower. Adults and ages 14+ welcome.
About the Instructor: Jenna Lechner is a freelance illustrator based in Portland, Oregon. As an illustrator, her drawings have appeared on stationery, wallpaper, packaging and more, for the likes of Starbucks, Adobe, Facebook, SKI Magazine, and others! Aside from illustration, she has a deep love for handcrafts; she graduated with a degree in Studio Art from the University of Oregon where she studied printmaking and textiles. She has been teaching craft classes in and around the Portland area for the last 10+ years.  You can see more of her work on Instagram @jennamlechner.

Class Size: The class is capped at 12 participants. If there are less than 7 participants, the class will be cancelled and refunded.
Refunds: No tuition refunds will be issued after August 4 (unless the entire class is cancelled due to low registration).
What to Bring: Yourself. All supplies will be provided.

Prerequisites: No prior experience required. All skill levels are welcome.
Location: The exact address is provided in the registration confirmation email.