---
Register
---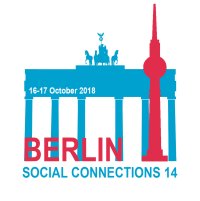 HCL, our platinum sponsor will host a workshop the day before Social Connections. 
A workshop on moving development to outcomes and business deliverables through no/lo/pro code and collaboration aggregation through plug-ins and apps.
During the Workshop we will use HCL Places as a working example of building a simplification, transformation and innovation layered onto existing marketing leading platforms.

Join us for a truly interactive, informative and collaborative session ahead of Social Connections.

Jason Roy Gary is the HCL Vice President of Next Generation Engineering. A recognized executive in social business and collaboration, at HCL, IBM, and in the global marketplace, Jason has demonstrated, in more than two decades of leadership, vision and drive in social collaboration, agile development, cloud and hybrid, software architecture, real-time collaboration, agile transformation, open source initiatives, and situational applications. Jason has led innovation efforts in collaboration and workflow from development engineering and services. He is an acknowledged thought leader and is widely solicited, by the industry, to speak and provide thought focus around the world.
Directions
Wrangelstraße 100a, Berlin, Deutschland. You need to access the entrance 100a. The entrance is in the inner courtyard at the left side. Please use the elevator to get to the 6. floor (Erento GmbH). From there you can use the stairs to get to the 7. floor.