---
---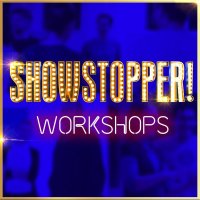 A New Year's resolution with a difference: our intensive 5-day training course, covering all the skills that have made Showstopper an Olivier Award-winning West End hit, including improvised solo and group numbers, narrative skills, scene work (comedic and dramatic) and improvised choreography. Coaching from our Musical Director and leading members of the Showstopper team.

Schedule:  January 2-6, 2024

Venue : St Gabriels Halls, Glasgow Terrace, Pimlico, London SW1V 3AA.
Cost : £385.
If you have any queries about accessibility or other issues, please email workshopsinfo@showstopperthemusical.com
We have a limited scholarship fund for people from ethnic minorities and other under-represented groups, so if you think you might qualify for a discount please email us.
Refunds : These courses operate with tight margins, and we will only normally be able to offer a refund if someone else is able to take the place. We often have waiting lists for courses, so if you find yourself unable to do a course you have booked, please get in touch as soon as possible.