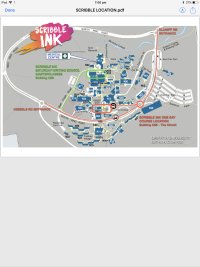 Welcome to Saturday morning Writing Masterclasses! 
We are excited about greatly enhancing your child's writing ability on a regular basis. Your decision to invest in your child's skill gives our team of writing specialists a wonderful opportunity to break old writing habits and replace them with new ones that will help them create author quality pieces.
JOIN ANYTIME

Masterclass details:
Term Dates:  Start Term 1 2019 
Cost: 10 lessons $400 (One term only 2019)
20 lessons $720 (Terms 3  2019  &  4 2019)
30 lessons $1050 (Terms 3,4 2019 & Term 1 2020)
40 lessons $1360 (Full Year  Term 3 2019 - Term 3 2020)
(If your child misses a session, email us for a link to a video catchup of the lesson on our Scribble YouTube channel) or alternatively, join us at St Bernard's Primary (Upper Mt Gravatt) 4-5pm Mondays. Please contact us if you wish to take up this option.
Session One : 9am-10am 
Session Two : 10am -11am
PLEASE NOMINATE ON THE CHECKOUT FORM WHICH SESSION YOU WOULD LIKE YOUR CHILD/CHILDREN TO BE PART OF.
Students will be strategically grouped within each session.

Location: Griffith University BLOCK N53 Room 1.22
***Please note that attending a Saturday Masterclass is strictly for students who have attended a SCRIBBLE INK writing course.***
Direct Debit is also available. 
SCRIBBLE INK 
Westpac Bank
034 036 bsb
506922 acc
Please include your child's name as reference and email us at hello@scribbleink.com.au
Happy Scribbling
The SCRIBBLE INK team