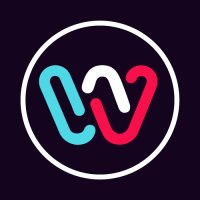 Wey Wey Web is an international conference for UI lovers based in Málaga, Spain.
IA fun conference about different technologies, best practices, and methodologies related to Web development. No matter if you are into Javascript, PHP, Python, WASM, Java or C#, etc. If you are dealing with the User Interface, this is your place.
We look forward to checking you in!!


EVENT SCHEDULE
Wey Wey Web's second edition will be held on November 23rd and 24th 2023 in Málaga, Spain.

Thursday and Friday will feature two tracks of conferences by top speakers from very diverse backgrounds and companies related to the following topics:
Web programming
JS frameworks
Web design UX/UI
Product design
Mobile development
THE VENUE
Auditorio Edgar Neville, C/ Pacífico, 54, 29004 Málaga

CANCELLATION POLICY
Once paid, registration fees for WEY WEY WEB 23 are non-refundable unless the event is cancelled.

If you can no longer attend WEY WEY WEB, you can transfer your ticket for the same conference to another person.
Transfers can be requested for free until Monday, October 23rd, 2023. A fee of 40 EUR applies to transfers requested between Tuesday, October 24th, 2023, and Friday, November 10th, 2023. The deadline for transfer requests is Friday, November 17th, 2023.
You can request a transfer by emailing info@weyweyweb.com stating your full name, email, phone number, and position.