---
---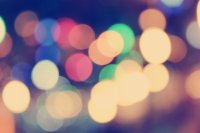 Welcome to Unstuck Agile's self-paced course that will help you with your introduction to Product Ownership and prepare you for the PSPO I assessment. Our comprehensive course is perfect for anyone who wants to learn about Product Ownership at their own pace.
Overview
Our course is designed to provide you with a deep understanding of the fundamental principles and practices of Product Ownership. You'll learn about the Scrum framework, the role of the Product Owner, and how to create and manage an effective Product Backlog. Our expert instructors will guide you through engaging video lectures and self-paced exercises, ensuring that you have a solid foundation in Product Ownership.
Agenda
Here's a sneak peek at what you'll learn in our course:
Module 1: Introduction to Product Ownership
Module 2: Scrum Framework
Module 3: The Role of the Product Owner
Module 4: Creating an Effective Product Backlog
Module 5: Managing the Product Backlog
Module 6: Preparing for the PSPO I Assessment
Our course is structured in a way that allows you to learn at your own pace. You can revisit any module or section at any time, and complete the course on your own schedule. You'll have access to our how-to guides, assessment prep checklist, and access additional resources and support.
 If you're looking to gain a deep understanding of Product Ownership and prepare for the PSPO I assessment, then this course is perfect for you! By preordering our course, you'll be one of the first to receive access to the course when it is delivered in September 2023. Don't wait, take the first step towards becoming a successful Product Owner by preordering our course today!
What you are purchasing is a pre-order for a self paced course that we are currently developing. PSPO I assessment attempt sold separately. If for circumstances out of our control, we are not able to deliver by this date,  we will let you know when we are forecasting it to be delivered, and give you the option of refunding your purchase or waiting until the new forecasted date.