---
---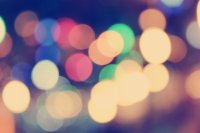 Join lawyers Sayeh Hassan and Henna Parmar "in conversation" about the Canadian bail system. They will explore the facts about the bail system and some emerging problems with it. They will also investigate whether bail system reforms are necessary in Canada. 
Sayeh Hassan graduated from law school at the University of Ottawa in 2006 and was called to the Bar in 2007. She articled with Walter Fox & Associates, a boutique criminal defence firm in Toronto, where she was hired on as an associate and continued her criminal defence career for over 13 years. For the past two years she has worked with the Justice Centre for Constitutional Freedoms to defend the Charter rights and freedoms of Canadians against quarantine hotels, vaccine passports and limitations to right to freedom of religion and peaceful assembly.
Henna Parmar was called to the Ontario Bar in 2020. She earned an Honours Bachelor of Science from the University of Toronto. In 2019, she earned both a Canadian J.D. from the University of Windsor and an American J.D. from the University of Detroit Mercy. After law school, she completed her articles at a criminal defence firm in Toronto where she assisted with cases ranging from first degree murder to kidnapping and confinement. She currently practices constitutional law and has appeared before various levels of court including the Ontario Superior Court of Justice to the Federal Court of Appeal.