---
---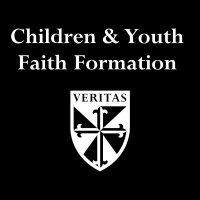 Registration opens April 13 @ 5pm.
Click the "Register HERE" button to sign up for the following program offerings. Please be sure to click both the "Pay" and "Complete" buttons to submit your registration(s). 
Catechesis of the Good Shepherd (Age 3 - Grade 3)

Sacrament Formation (typically Grade 2)

Family Faith (Grades 4-6)

Confirmation Preparation (Grades 7-8)

High School Youth Ministry Interest Form (Grades 9-12)
To review our Faith Formation Offerings Handbook, please click HERE  and visit our website for more information at stgertrude.org/childrenandyouth. 
Promo Codes: For families registering more than 3 children, please email kristen@stgertrude.org to request one of the following:

If you are registering 4 children, request a 4thChildFree code for an $80 discount. 
If you are registering 5 children, request a 4thand5thChildFree code for a $160 discount.
If you are registering 6 children, request a 4th5thand6thChildFree code for a $240 discount.