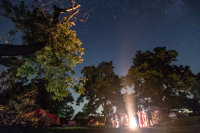 **ONLINE TICKET SALES CLOSE MIDNIGHT JUNE 20th - TICKETS SOLD AT THE GATE and INCREASE $20 for weekend//$10 for 1 Night Overnight//$5 for day (Buy Now to Save)

Tickets include admittance & camping (depending on ticket purchase) and access to all workshops (unless it's an add on) & all music. 
Must purchase parking pass (per vehicle) with ticket.

Reg Parking $10
RV Parking $30
Tent Camping (camp next to your car - $25)
A 3 day experience fuses healing vibes, music, dance and stimulating arts on a private farm at the base of the Blue Ridge Mountains.
We bring talented local musicians, artists, healers, yoga teachers, educators, and environmental activists together in community at the base of the Blue Ridge Mountains. We bring awareness to the importance of the healing arts through creative classes, and workshops, embracing nature and through good local music that feeds the soul.
Website: FlowJam.org
Festival Location: 40371 Quarter Branch Road
Lovettsville, VA 20180
FlowJam 2019 ENTIRE SCHEDULE LISTED BELOW
KIDS ACTIVITIES DAILY offered in kids village:: Friday - Sunday 11am-4pm
WEEKEND MUSIC SCHEDULE
Friday- Sunday Main Stage Music MC'd by Nadeya Ward
~FRIDAY~

Main Stage (Barn)
5:00PM – 5:15 Comedy Musings by Mateo Monk
6:00PM – 7:00PM: Travis Knapp

Singer, songwriter, pianist, and banjo player Travis Knapp from Ithaca, NY is releasing his 4th album of uplifting soulful folk songs this summer, and will be touring in Sweden, the UK, and Ireland in August and September.

7:30-8:30PM: Mateo Monk (White Wolf)

The music of Mateo Monk is beyond classification. It is a synthesis of multiple genres of world roots music, heavily informed by the spontaneous freedom of psychedelic jam culture.

9:00-10:30PM Surprise Attack

We come from the mountain to bring the funk.

Drawing inspiration from across the musical spectrum to create their unique "Mountain Funk" sound, Surprise Attack thrives on collaboration and improvisation.

11-12:30AM ZooFunkYou

Zoofunkyou is a psychedelic stew featuring a Chicago based bluesy broth, sizzlin' with soul, chunks of funk, and meaningful melodic lyrics.

1-2am DJ Skeem

Skeem has been in the industry for 11 years. He is an open format dj, He's one of the greatest well rounded DJ's in the DMV area.

~SATURDAY Main Stage Schedule~
Main Stage - Barn

3-4:30pm Surviving Success Panel
Join us for a discussion on what it really means to be successful, and the unpaved path of discovery and wonder one takes to get there. On the panel:: Meredith Walsh, Health & Business Mentor for Entrepreneurs, Founder and Producer of FlowJam, Tommy DeBendictis, Vice President of Artist Development at Sony Red, responsible for launching the careers of Kid Rock and Mumford & Sons, Chef Jazz owner of Green Panther Chef & self-cured from Crones Disease, Laura Corson, DoTERRA wellness entrepreneur & ocean lover, Kenny Riff, owner of Lime Light Communications whose resume includes CNN producer & press team for Ronald Reagan. Facilitated by Jessica Lin, a Health & Wellness Entrepreneur with JessaLin Rose based in Portland, Oregon.
4:35-4:50 The FlowJam Awards
We'll announce the winners of our Band competition & give awards to the leaders who helped shape our existence – BE THERE
5:00pm - 6:00PM Joey & The Waitress Band

Our goal is to create timeless music. Our first recording is just a small sampling of what is to come. More than a group of musicians, we are friends. Each performance is a celebration.

6:30 - 7:30PM Mateo Monk

The music of Mateo Monk is beyond classification. It is a synthesis of multiple genres of world roots music, heavily informed by the spontaneous freedom of psychedelic jam culture.

8-9:30pm The Woodshedders

The Woodshedders are an Indie Roots Rock band boasting four all-original studio albums and performances at hundreds of festivals and shows.

10-11:30pm The Kind Thieves

Hailing from the heart of Appalachia, The Kind Thieves are a musical tour de force that is far greater than simply the sum of its parts. With members originating from all over the Southern West Virginia region, the Thieves pull influences from musical genres spanning from classic rock to funk to bluegrass

12-1:30am Buddhagraph Spaceship


Buddhagraph Spaceship is an American rock band from Asheville, North Carolina with roots stretching from the old time to the far side and all foundations between. Creating a bridge between acoustic and electronic improvisation, they blend elements of Funk, Jam, Folk, Bluegrass, Gypsy Jazz, Americana, Progressive Rock, Reggae, and much more to achieve their eclectic sound. With a passion for creativity and the motivation to push boundaries, the band functions upon a musical paradigm for the further of artistic expression.
Buddhagraph Spaceship was created in the spring of 2014 and has since been an active influence on the East Coast music scene.


~SUNDAY June 23rd~

MUSIC SCHEDULE


4pm-5pm OverGlow (Main Stage Healing Tent)

OverGlow is Sahffi Lynne, Ryan Sansing, Shelly Work & Sean Finn, spiritual and real family members who relentlessly pursue healing through sounds and songs.

5:00-5:30pm Travis Knapp

Singer, songwriter, pianist, and banjo player Travis Knapp from Ithaca, NY is releasing his 4th album of uplifting soulful folk songs this summer, and will be touring in Sweden, the UK, and Ireland in August and September.

6-7pm Short Hill Mt Boys

The Short Hill Mountain Boys play their own blend of bluegrass, old-time, cajun, classic country, and folk music with a rare passion. Their harmony vocals, fiddling, and guitar picking are tight and practiced like the suit-and-cowboy-hat bluegrass acts.

7:30-9pm The Plate Scrapers

The Plate Scrapers originated in 2014 in western Maryland the way any good bluegrass band does: from a bunch of fellers pickin' around in a circle, surrounded by delicious plates of food, strong libations, and good friends.
9:30-10:30pm WoodGrove
Focusing on a blend of ambience and groove, on polarizing songwriting and introspection, welcoming the chaos by trying their best to play music as a coping mechanism.

HEALER & TEACHER//WORKSHOP SCHEDULE
**SUBJECT TO CHANGE**
KIDS ACTIVITIES DAILY in Kids Village::
Friday- Sunday 11am-4pm
Drop your child & feel free to relax & enjoy the variety of workshops, vendors & music
ALL WEEKEND:: Healing Symptoms of Anxiety & Fear, naturally – Stop Drop & Chill Lounge (Vendor Area)
Learn the top 3 ways to soothe emotions and live joyfully in the present, without taking prescriptions, or spending lots of time and money learning complicated strategies. Leave with a sample that will boost & uplift your mood to tackle any challenge that comes your way.
FRIDAY June 21st::

10:30-11:30am Awakened Mana Flow Laura Corson – (Pin Wheel)
Start your day with a power flow, led by Laura Corson, visiting all the way from Hawaii. In Hawaiian culture, Mana is spiritual energy of power and strength. Activate your inner mana with an empowering vinyasa flow class to kick off your best weekend. This class will be infused with the goodness of essential oils & assists. You'll leave feeling energized and open to receive every gift FlowJam has to offer.
12-1pm Healing The GUT Naturally – Stop Drop & Chill Lounge (DoTERRA/Mala Bella Tent in Vendor Area)
Did you know your gut is your second brain? It's true! Even if you were brain dead, the gut still has the ability to communicate to the body. The gut has neuron receptors (just like the brain) that send signals throughout the body and brain. Believe it or not, most anxiety, depression and many diseases come from the gut and can be treated by balancing your gut flora with the proper enzymes, pre and probiotics as well as proper nutrition, inclusive of super foods. In this workshop learn the tools to cleanse the gut using natural remedies that will give long lasting vitality - stop putting band-aids on the symptom and learn how to prevent the symptom all together, naturally.
12:30-1:30pm POOJA VIRANI - Stand on Me (Pin Wheel)
Acroyoga combines yoga, acrobatics, and Thai massage into a fun and exciting partner practice. This ALL LEVELS class will teach the fundamentals of STANDING partner acrobatics, while offering challenging variations for more advanced practitioners. Beginners welcome! No partner or previous acro experience needed.

2pm-3:30pm Dante Baker - Opening Ceremony – Meditation, Breathe, and Sound with Dante (Main Stage Healing Stage)
This 90 minute workshop is open to all levels of asana and meditation experience. Dante will lead a soothing 30-minute asana class to prepare the body for sound meditation. For the next 30 minutes, Dante will give simple yet powerful instructions on varying pranayama techniques that can benefit all levels of practitioners to strengthen their asana practice and achieve deeper states of meditation. In the last 30 minutes, Dante will conclude with a soothing and unique exploration of the chakra energy points through sound vibration. Sound healing is the use of tuned, deep-vibrational instruments such as crystal and Tibetan bowls during healing and meditation, which can balance dissonant frequencies in the body and bring them into harmony. The tones and frequencies the bowls carry affect us in specific ways–each tone activates a different energy center, chakra, and organ system within the body.
2:30-3:30pm Adrian VanKeuren Lyme - Tick Prevention with make & take tick & bug spray (optional $10 add on option for spray)
Learn how to protect yourself from ticks and other biting insects in a natural way. Also learn how to safely remove a tick if you are bitten, and steps to consider taking in order to prevent illness from any of the multiple tick-borne illnesses that are in our area.
2-3pm Ashley Miller - Kids Yoga (Kids Village) **Check throughout the weekend for more kids yoga offerings on the kids schedule
Yoga for the little ones of all ages, learn how to play with mindful movements
3:45-4:45pm Sumati Govinda - Meditation for Everyone (Healing Dome)
Interested in trying meditation, but don't know where to start? Join us for a bit of lighthearted and joyful practice aimed at developing and expanding your experience. Explore different types of meditation and choose the one which best suits your personality, taste, temperament and lifestyle. Discover the spiritual, psychological and medical benefits of meditation. Learn what to expect from your daily practice. Come experience the peace and joy of meditation. Hope to see you there!
3:45pm-5pm Tiffany Coombs - Therapeutic Vinyasa: Balancing Effort and Ease (Pin Wheel)
Therapeutic Vinyasa blends functional movement, longer held postures, and fluid vinyasa in order to educate practitioners about the way in which their bodies function. We are ALL different! The practice is less about establishing perfect, textbook alignment, and more about creating space for self-discovery, leading to increased awareness moment to moment. We work to develop an inner sensitivity in order to understand how to find our own sthira sukham asanam: the perfect balance between effort and ease.
4:15-5:15pm Adrian VanKeuren - Therapeutic Tai Chi accompanied by Dante Baker on Sound (Main Stage Healing Tent)
Tai Chi has become moving meditation, and Tai Chi instructor Adrian VanKeuren is happy to offer this class suited for everyone. All are invited to hear about the multiple health benefits of Tai Chi practice, and to learn how practice can easily be incorporated into daily living in order to reduce stress, improve health, and promote better stability in all areas of life. Experience grounding, chi flow and chi building exercises, qigong breathing, and Tai Chi as both a standing and moving meditation. All moves can be modified based on an individual's mobility. Experience grounding, chi flow and chi building exercises, along with qigong breathing and more!
5:15- 6:30pm J. Miles - Super Hero School (Pin Wheel)
Arm Balance/Inversion Practice Every super-hero must go through the proper training in order to take flight. Focusing on steady progression, arm balances and inversions require firm resolve, solid technique, and firm integration of alignment and breath. Shapes such as crow, eight angles, headstand and handstand require use of the core, the breath and the use of energetic locks called bandhas. This workshop will cover those poses which require one to hover above the ground or have the feet or hips above the head, with the connection being the hands, forearms, and head. Arm balances and inversions have as much to do with overcoming fear and infusing one with boldness confidence as much as advancing the asana practice. With diligence and dedication, the inner Hero is revealed.
5:30-6:30pm Darrell Duane - Contact Improv (Healing Dome)
Contact Improv is a form of Dance that revolves around a point of contact, between two or more people. This allows for is the creation of movement that is improvisational and unexpected, coming from deep listening. Contact improv is the ongoing process of learning to sense your partner's body through that point of contact and moving your body accordingly. It is also the process of unlearning the movement patterns we've come to know since we started walking like a baby.
6:45 – 7:45pm Oyámie - Sacred Movement: Living in Your Truth (Pin Wheel)
Sacred Movement: Living in Your Truth. Exploring the potential ways movement cultivates Healing and helps us to awaken to our Truth. A movement-based expressive arts therapy were we come together to create a safe space to move consciously, intentionally and freely to let go, release and heal together as one. Movement helps to free energy that is stuck in the body due to stress. It is through the body that our physical, emotional, mental and spiritual levels become connected. It is through the body that we can come to know the world and ourselves. Movement allows us to go deeper into the experience of our body. We understand movement as the body's primary language. Movement is a way to connect deeply and authentically; to express the full range of human emotion.

***CHECK OUR FB EVENT & PAGE FOR FULL WORKSHOP WEEKEND SCHEDULE - TO MUCH TO FILL HERE***