---
Register for the Barkerville Workshop
Ticket Type
Price
Fee
Quantity
---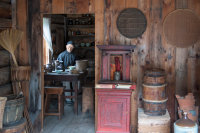 Develop Your Creative Vision is a 7-day photography workshop encouraging you to approach your image making in a contemplative way with two professional photographers to guide you. This workshop will:
challenge you to explore various photographic styles to assist you in choosing your unique visual path.
emphasize new ways of artistic expression.
review, strengthen and solidify your understanding of visual design and creative techniques.
provide direct instruction in a group setting as well as in-the-field, individual guidance. Together, we will strengthen our ability to see with 'photographic eyes'.
offer inspiration and techniques to help you create story-telling images, as a single image and as a series.
take full advantage of the unique opportunities at Barkerville. We will also have a chance to visit Wells, a small, colourful  town five minutes away. 
Itinerary
The workshop revolves around a cycle of instruction, guided practice in the field and feedback. Image review sessions, according to our past participants, are safe and encourage risk taking. These are rich learning opportunities.
A series of assignments and projects are offered to push your creative thinking.
The Setting & More information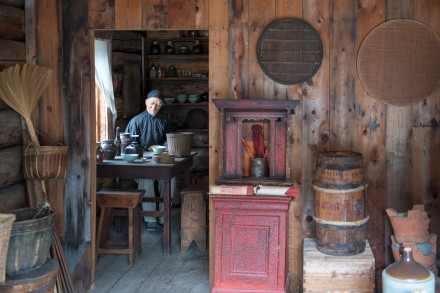 Fitness Level Required
Minimal. You will be walking on mostly level ground with your camera gear. 
About Chris & Dennis 
Chris Harris and Dennis Ducklow are entering their fourth year of teaching creative photography workshops together. Previous workshop participants describe them as a complementary team, with their different styles of teaching and photographing being a natural fit. Both are teachers and both are driven by passion to continually push the boundaries of their own creative expression. Plus, they greatly enjoy working together.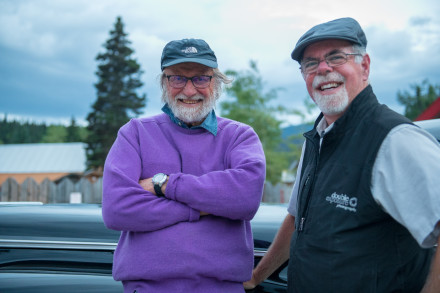 The Fine Print
Registration fees include:
accommodations and all meals plus snacks for 7 full days..
Daily instructional sessions, feedback and coaching from Chris and Dennis.
Not Included:
transportation to and from Barkerville.
personal items and alcoholic beverages.
gratuities for the staff of the hotel and restaurants we visit. An opportunity to contribute to a  group gratuity will be provided.
Tickets and Refund Policy:

You may choose to pay in two instalments. To pay the full fee at once, choose instalment 1 & 2. The final instalment is due by June 30, 2019.
The Booking Fee you will notice is the unavoidable 2.9% transaction fee.
All funds are in Canadian currency.
Refunds are possible if requested more than 60 days prior to event. With less than 60 days, refunds are only possible if your space can be filled from a wait list. However, you may sell your space to someone else. There may be a transaction fee deducted if a refund is provided.
 Trip cancellation insurance is recommended.