---
Buy tickets
Ticket Type
Price
Fee
Quantity
---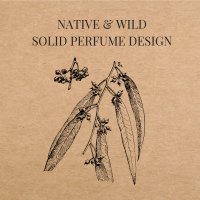 A fusion of native flavours makes for a unique appreciation of Australasia's past present and future, from bush medicine to natural perfumery to new generation fragrance, working in harmony with our bodies chemistry to promote health and vitality. 
We're hosting a half-day workshop at the Auckland Art Gallery on Sunday 31 March where you'll learn artisan blending techniques and how to create your own compact perfume infused with aroma-science. When scent, soul and science combines you create something truly remarkable. 
Ideal for layering and travelling, solid perfumes satisfy your everyday needs without any hassle. Experiment in a playful space and design a liquid-free fragrance. Leave with your perfect travel companion. 
Who is your host?
Samantha Copland is trained by world renowned alchemist Mandy Aftel. Holding a science degree in Pharmacology and Psychology, certified in flower essences, aromatherapy, plant shamanism and Ronga Maori Medicine both the art and science of perfumery is covered

What you'll learn
Enjoy learning about perfume through time: Past, Present & Future

Discover six hero botanicals Native to Australasia

How to be your own critic - to improve the scent evolution and sillage of your designs
What you get 
Creative guidance from Samantha Copland, founder of Perfume Playground 

Access to a scent lab of over 100 natural essences, flower essences and terpene-science blends - the first-of-its-kind in the world

All the tools & materials you need to create your very own unique functional solid fragrance 

You select 3-6 of your favourite essences and these are mixed with jojoba and organic beeswax so you take home a solid perfume
What people are saying: 

Wouldn't change a thing - awesome!


So amazing! Such a fun day out. Learnt so much and had such a great time. 

Samantha is a fantastic teacher. Very inspiring.

Lots of choices which was good, also challenging.


We loved it! So much fun.